I love ice cream as much as anyone in Vancouver. Lactose intolerance doesn't stop me from enjoying this sweet dessert but I admit I get pretty pumped whenever I hear of a dairy-free option that's not sorbet. In comes Umaluma, and my interest is immediately piqued. Coconut milk, organic ingredients, and some Hawaiian-inspired flavours? I decided to take a peek.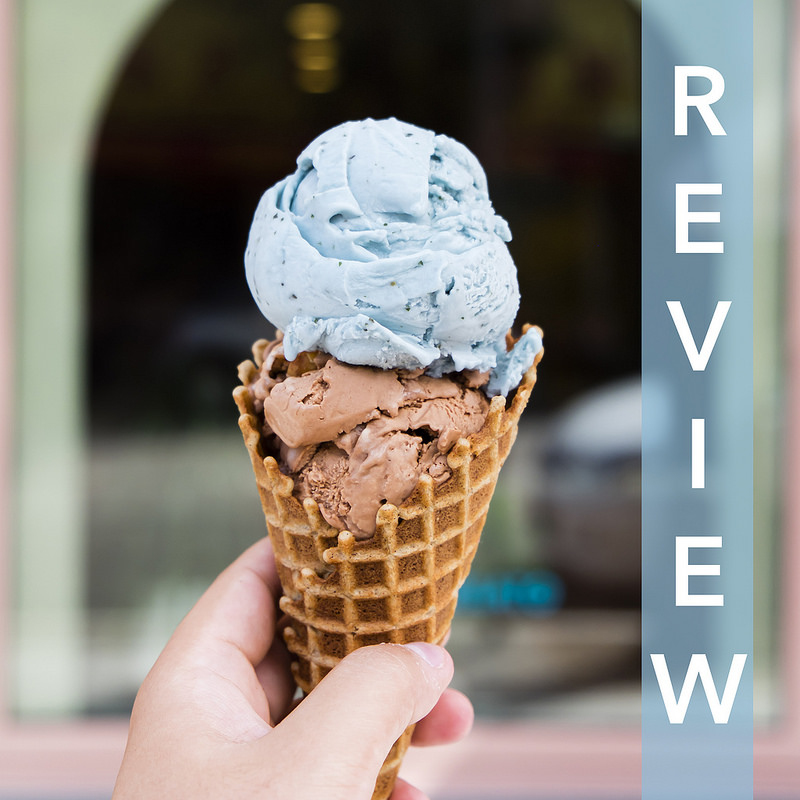 Features:
Team GlueCrew came here for an early lunch dessert and I had myself a double scoop with the following:
Mojito Majik
Mahalo Macadamia Chocolate
Waffle Cone
Yup, the waffle cone is listed because a cone costs a whopping $1.75. This all cost me $9.75.
The mojito majik was a mix of mint, lime, and a hint of carbonation that danced on the taste buds. Kids might not get what's going on, but the adults will. Sadly there's no real taste of alcohol as you'd find in bourbon or whiskey flavours at other places. It was however, the closest coloured scoop I could find that matched the sign outside.
The mahalo macadamia chocolate was my preferred flavour of the two. This Hawaiian-inspired name had real macadamia nuts embedded within a standard scoop of chocolate. For non-adventurists, this would be a pretty good flavour to try (they allow samples here!).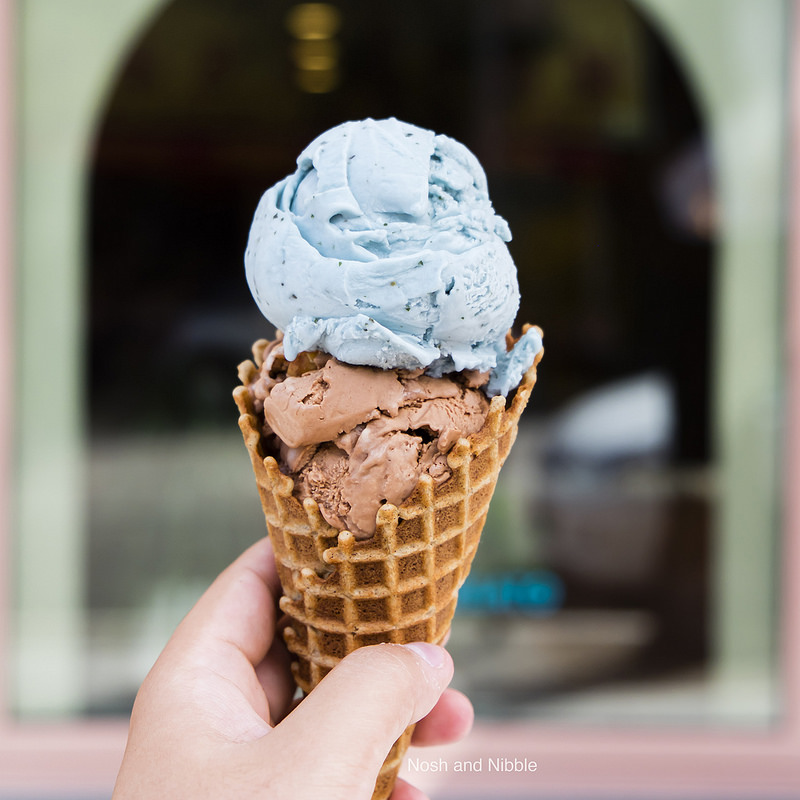 Top to bottom: Mojito Majik and Mahalo Macadamia Chocolate
In both cases, the flavour of each scoop penetrated very well through the coconut milk (I remember Nice Vice Creamery had a pretty strong sweet potato base that penetrated through the range of flavours). The catch with coconut milk is that it melts pretty quickly, so I'd recommend skipping the second scoop if you're a slow eater and to get your gelato in a cup if you want to save some money.
It's pretty expensive to ask $9.75 for a double scoop ice cream cone. I hate comparing to Earnest who've been in the game a long time but they're pretty much the local success scoop shop and they only charge $7 for 2 scoops. If you were to get a single scoop with a waffle cone, you might still be looking at a total of $8.50 (some flavours cost more than others). For any lactose-sensitive folks though, this is still a good option and really the only one in Chinatown/Downtown.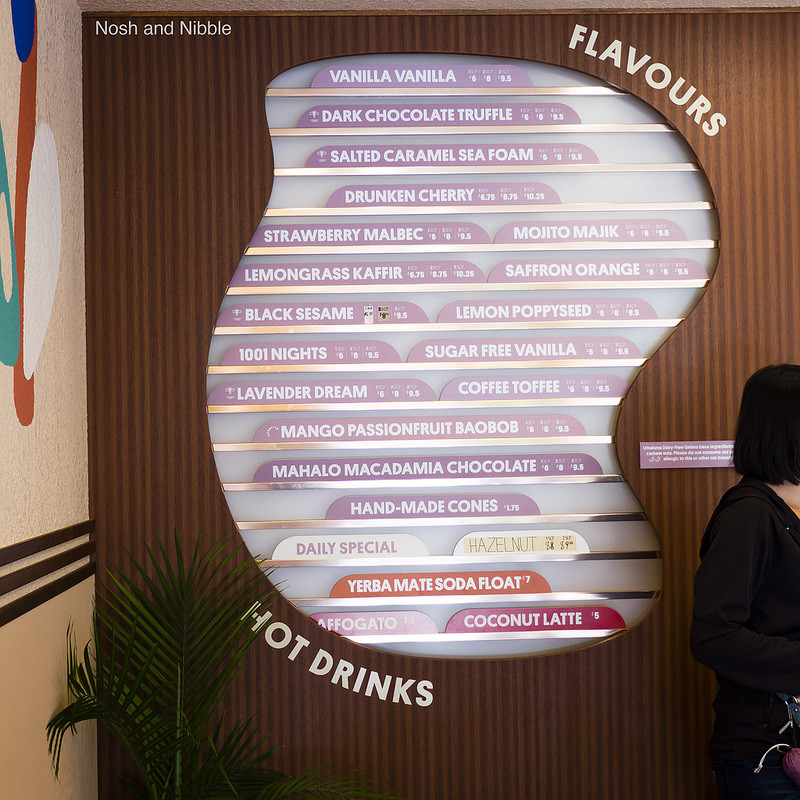 Menu
Features:
Umaluma takes up residence on the same block as Propaganda Coffee in Chinatown. There's seating inside for about 12 guests in booths but I figure most people will come and go as Chinatown is very walkable. The feeling inside is quite Hawaiian with lots of palm fronds and a seaside shack vibe.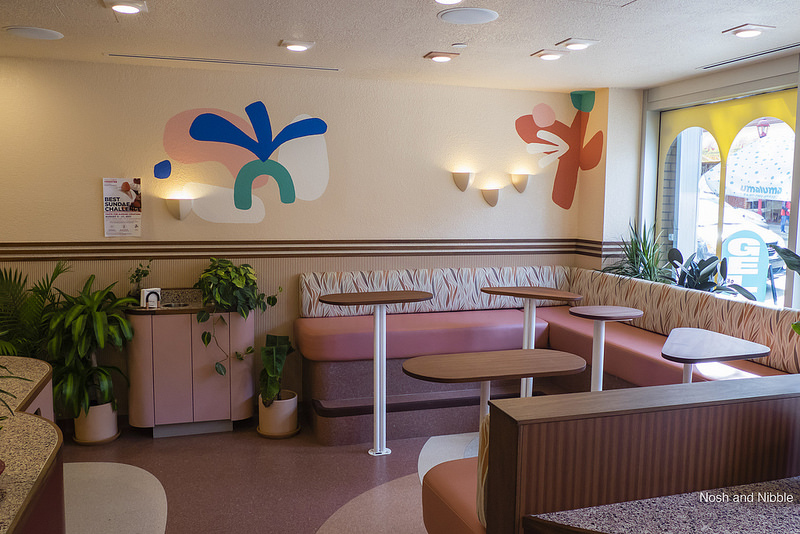 Inside Umaluma
Service:
At the main counter you'll sample your desired flavours, receive your ice cream, then pay for it. I think it would be better if you paid for your ice cream before receiving it because having to hold an ice cream cone (with quick-melting coconut milk) while paying is a hassle. The staff here were very knowledgeable about the different flavours as some have pretty funky names (e.g. 1001 Nights). There weren't any other customers when I went at 11am on a Thursday, but I'd imagine it gets busier here at nighttime.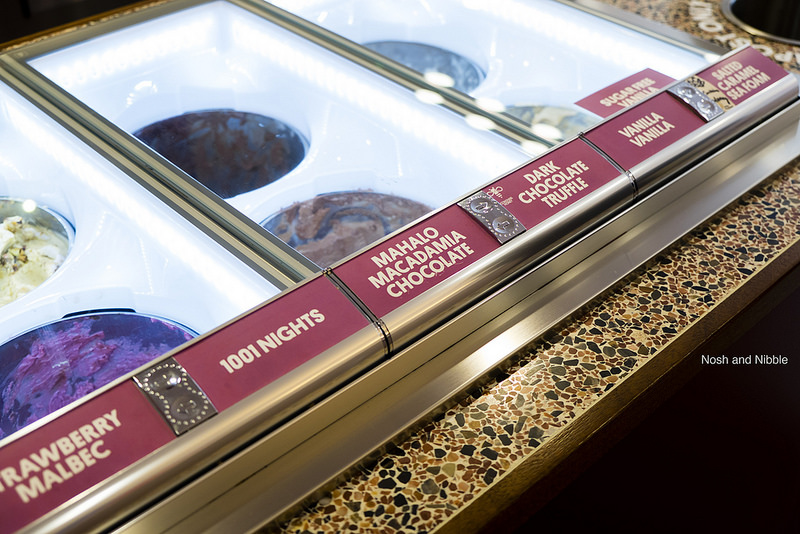 Flavours
Final Thoughts:
One-liner: Good alternative ice cream for lactose-sensitive folks but the price of entry is steep.
Highlight: Mahalo Macadamia Chocolate
Price per person: $6-$10
Would I go back? No.