The memory of Trafalgars Bistro closing down in Vancouver might still be fresh for neighbourhood guests of the restaurant, but fast forward to 2018, and Fiore Famiglia has recently taken up residence in the same space. Featuring a sharing-friendly branding and a community-focused direction (sourcing desserts from their neighbour bakery), this eatery adds an Italian option to the small strip of businesses in the Arbutus Ridge corridor.
Disclosure: This was a complimentary tasting provided in exchange for an honest overview and no monetary compensation.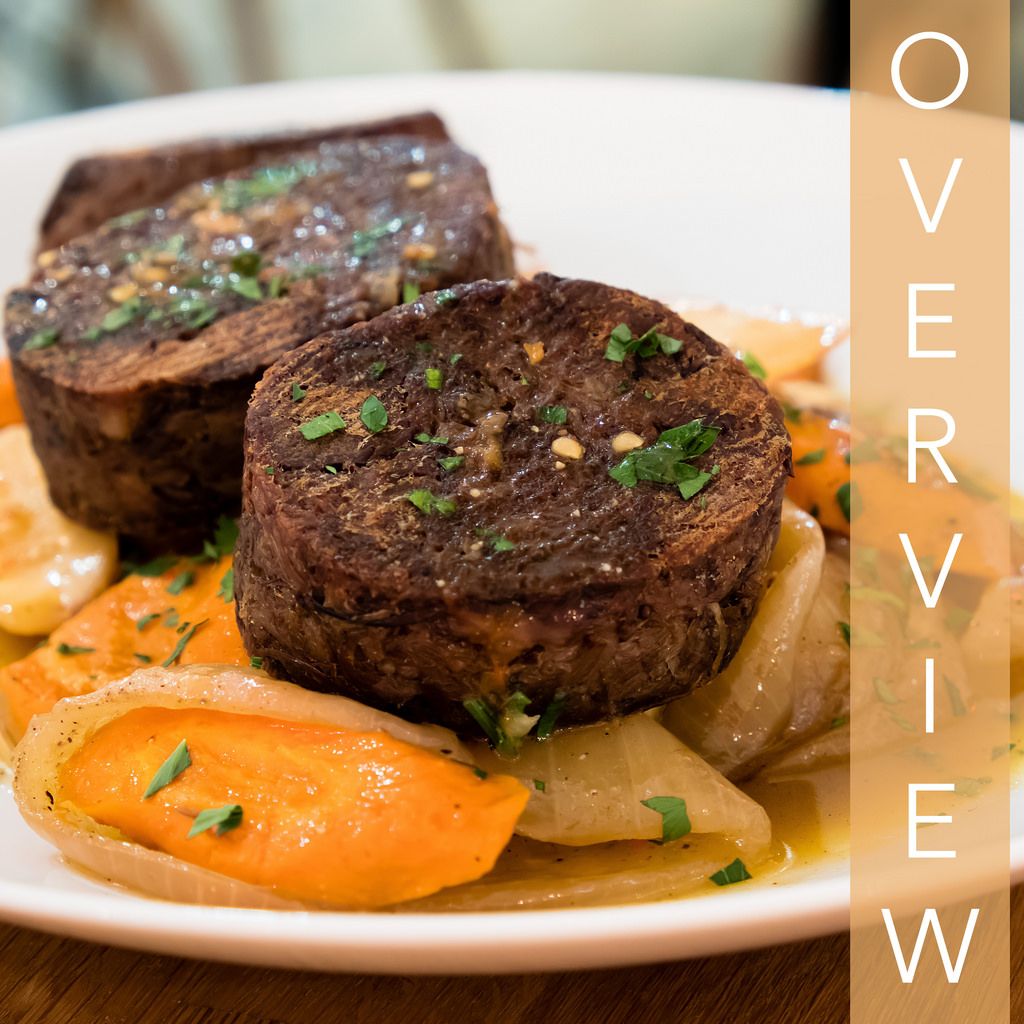 Food:
Team Tastic came here for a Friday evening dinner and I had a great taste of the following:
Piatto ($15)
Gnocchi ($16)
Beef Roulade ($27)
Puttanesca Bianca Pizza ($18)
Zucotto ($9)
The piatto ("dish" in English) was a dish featuring pecorino crotonese, finnochiona thick salami, focaccia, olives, and pickles. This was a fun, antipasto-style option which provided slices of crusty bread to serve as vessels for all the goods happening on this platter. Cheese-wise, the pecorino was a hard cheese with lots of aged flavour. If you're looking for something different from the original Fiore, this is a good start.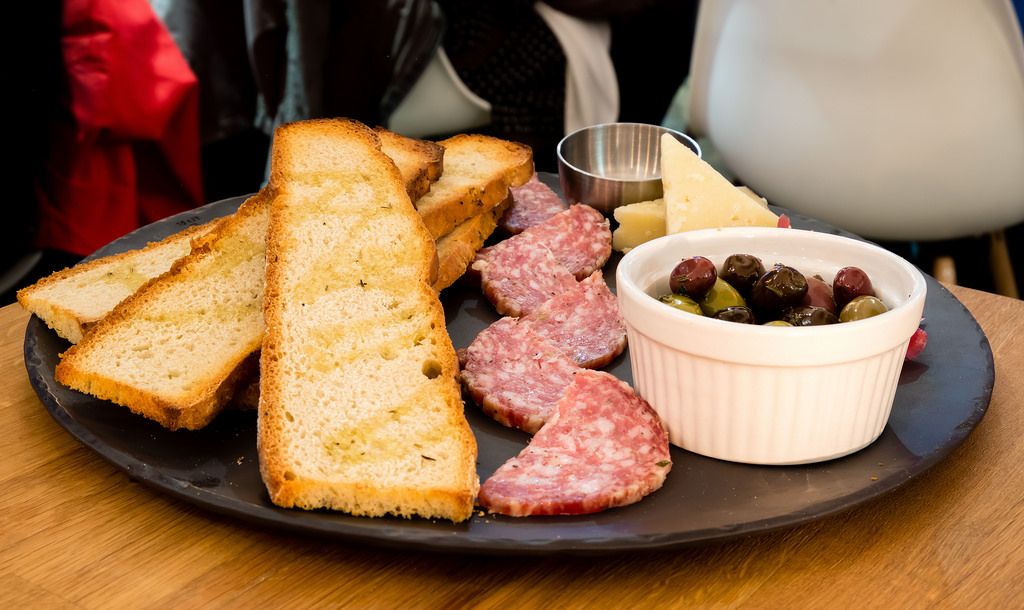 Moving on to some fresh pasta, I'm always a fan of gnocchi so I went with my gut. The gnocchi came with charred brussel sprouts, pickled red cabbage, almonds, and pecorino. The gnocchi handmade was a joy to chew on and pull. With the addition of almonds and pickled red cabbage, there was a good amount of texture to follow the doughy gnocchi.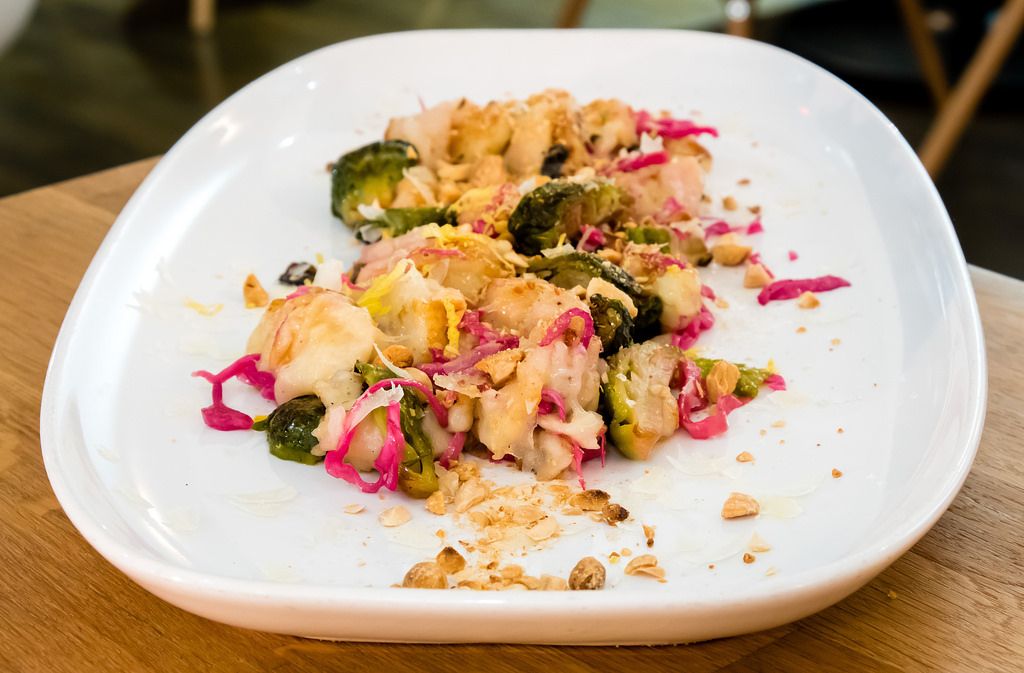 From the large plates menu, we chose the beef roulade. This was an interesting choice on the menu as the word roulade is more commonly associated with French, rather than Italian cuisine. In any case, this was braised shin with roasted parsnips, carrots, tomatoes, onions, sage, based in a pan jus. This was by far the most aromatic and my favourite dish of the evening. The pieces of roulade looked elegant and the inclusion of roasted parsnip was a tasty game changer. Few places in the city serve up parsnip on their menu and Fiore Famiglia made it count in this beef roulade.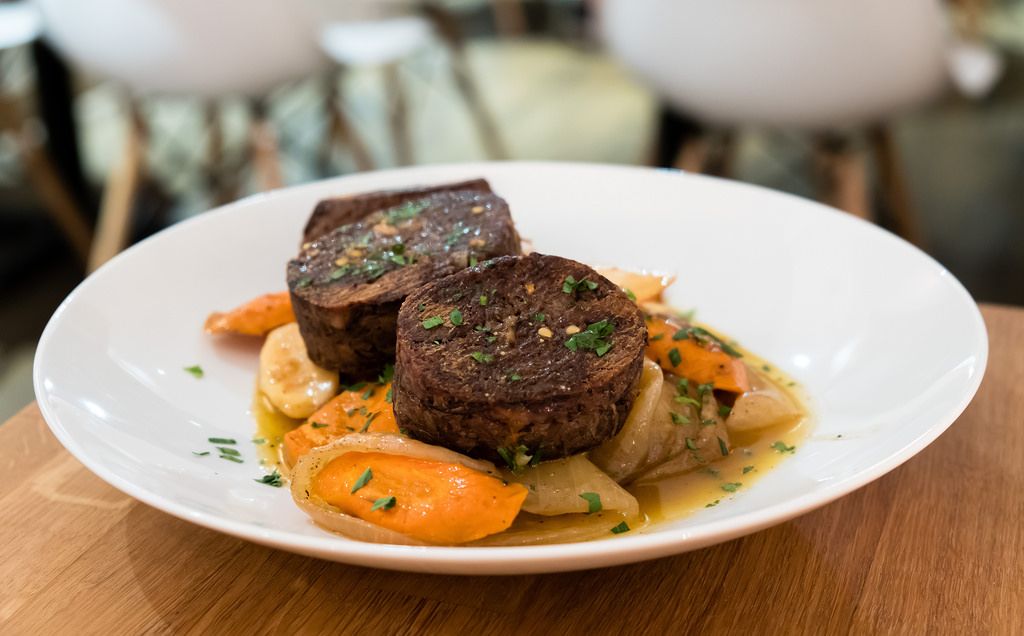 For pizza, we opted for the puttanesca bianca pizza. This was topped with bianco sauce, capers, white anchovies, roasted garlic, and fior di latte. Anchovies get a bad rap on most childrens' cartoons these day but they can be pretty delicious on pizza. The tang of the fish was a great complement to the roasted garlic. I normally love capers, but I found the capers here to be on the saltier side. If you're outwardly averse to salt, you might find you'll enjoy this pizza more after removing a few pieces of capers. Otherwise, the crust here was fantastic. The photo below doesn't do it justice, but this crust was razor thin, yet still retained some sourdough chew as opposed to caving into brittle cardboard. All the toppings stayed on each slice with no problem.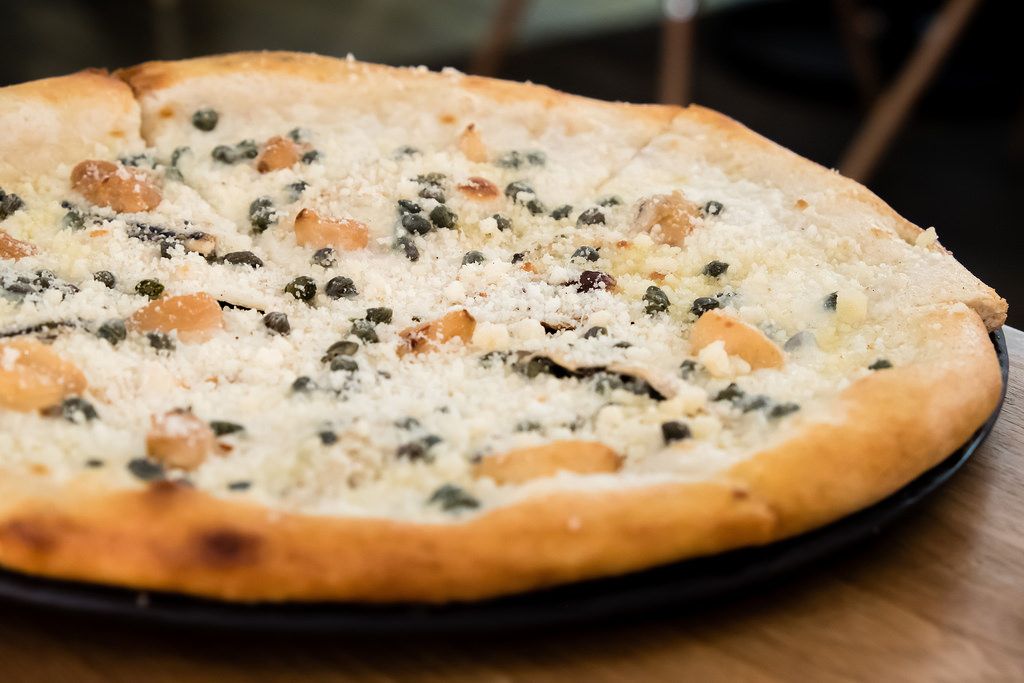 For dessert, I was happy to hear that Fiore Famiglia sources locally from the bakery, Sweet Obsessions, just a couple doors down. Fun fact: the former Trafalgars Bistro also had ties to Sweet Obsessions, so it's cool to see Fiore retain a relationship as they moved in.
The zucotto was a chocolatey dome holding a chocolate hazelnut mousse and ganache adorned with pistachios and caramel. This was a neat dessert with just enough sweetness and a fun in each scoop.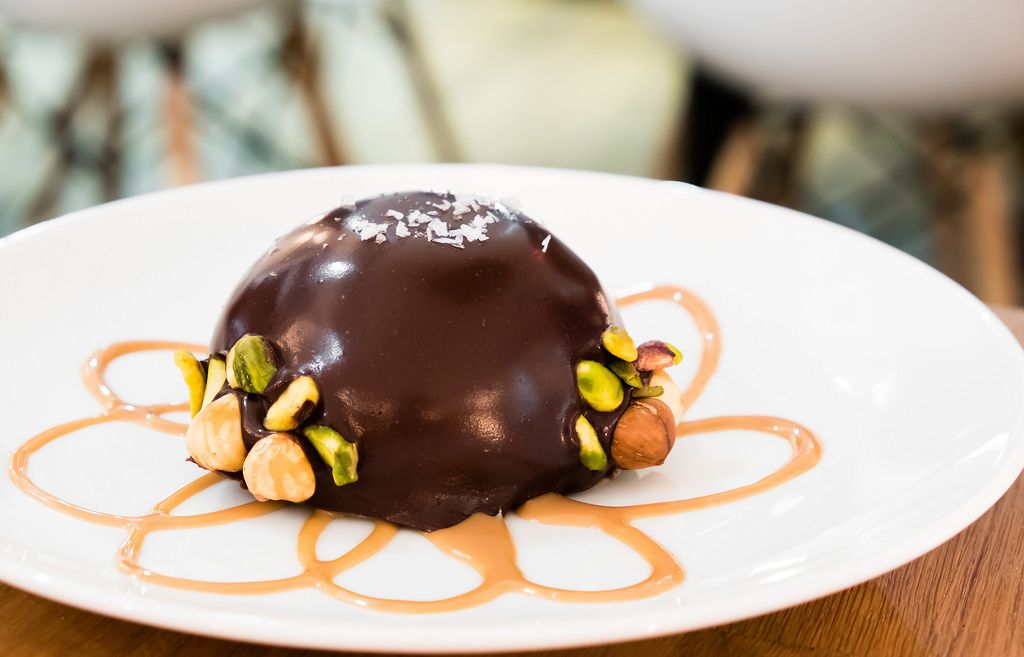 Features:
Fiore means flower in Italian. Fiore Famiglia takes up residence in the former Trafalgars Bistro, and with it, incorporates a new look. The dining room is generally in the same shape, but Fiore's installed their signature floral ceiling decoration in plain sight as you enter the restaurant.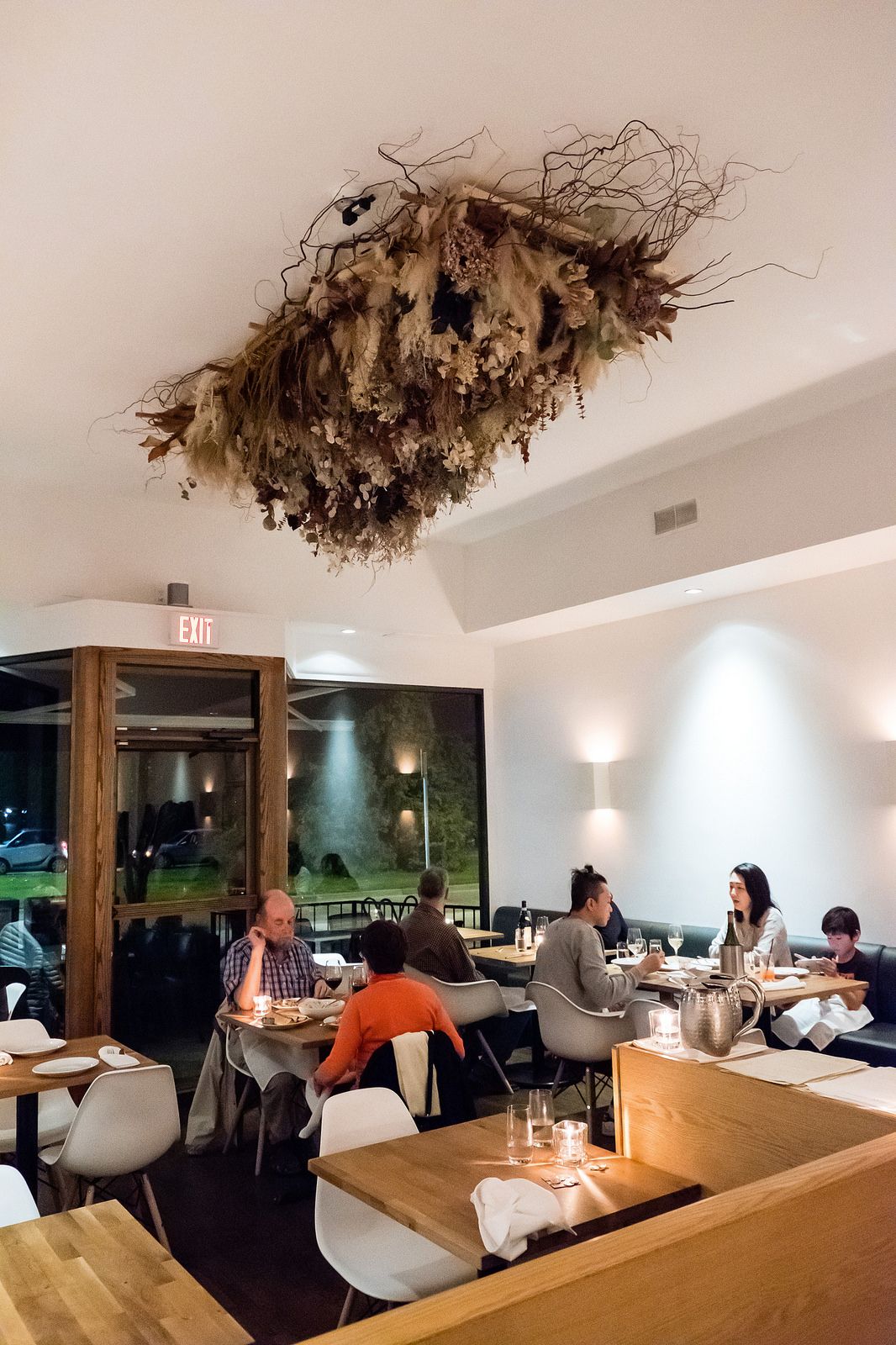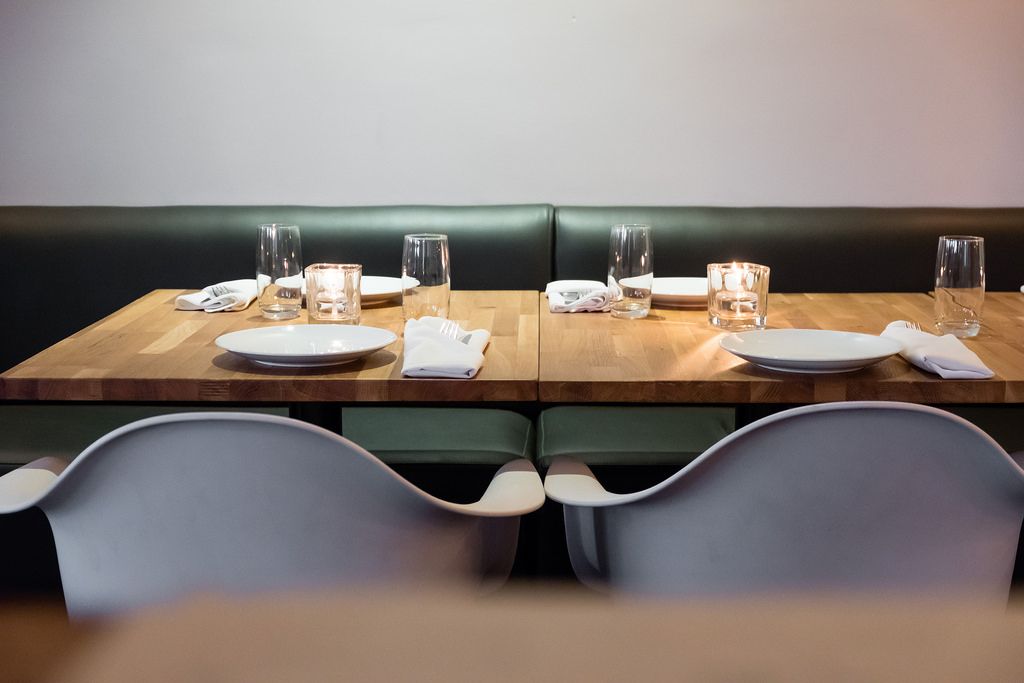 Inside, there is seating for about 40 guests amongst tables and the bar. There was an outdoor patio with another 4-5 tables, but it didn't seem to be in use this autumn evening. The lighting along the perimeter of the dining room provides better light due to the inclusion of extra ceiling lights. The vibe in here is pretty chill with dim lighting, just enough space between tables, and decor that feels like the original Fiore restaurant.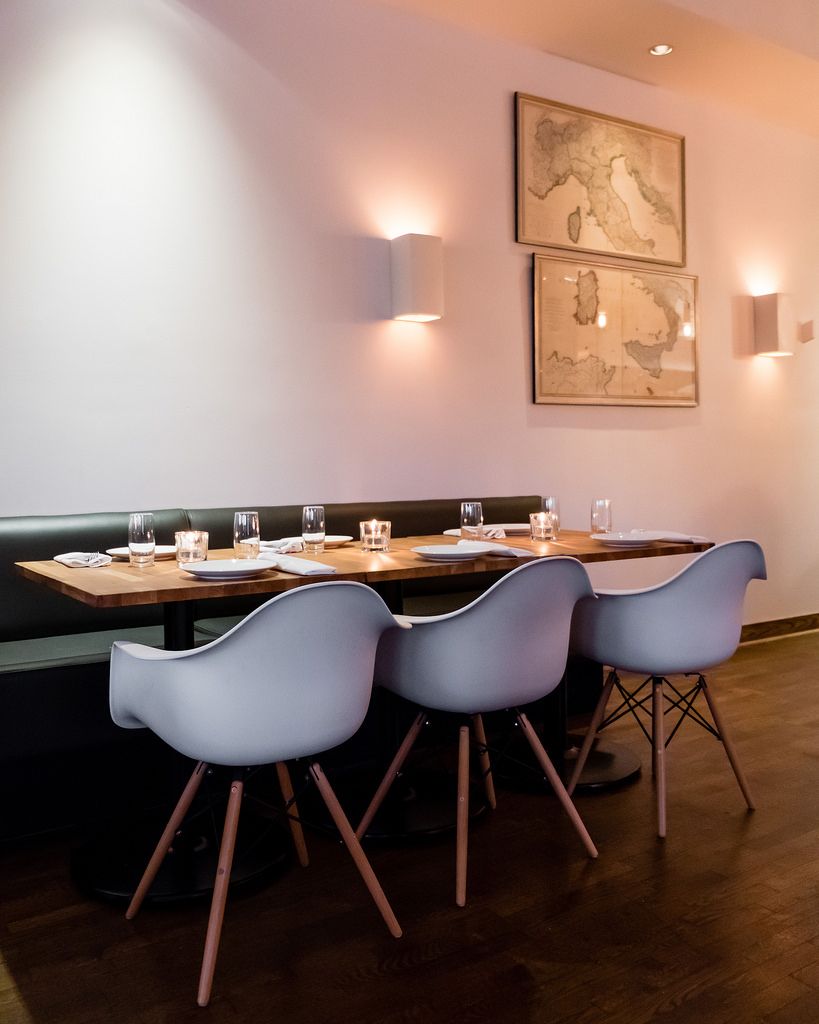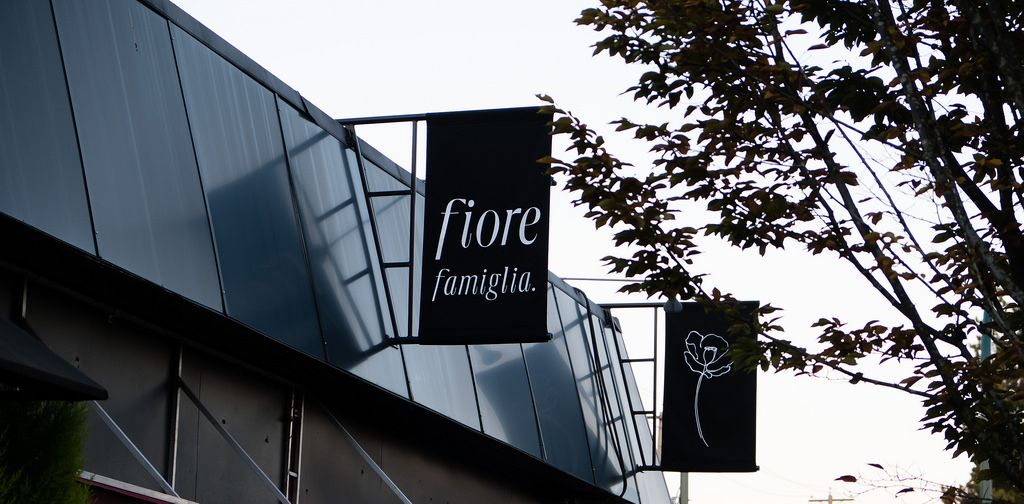 Final Thoughts:
One-liner: Solid, neighbourhood-friendly Italian fare with forays into French cuisine and a neighbourhood favourite for desserts
Highlight: Beef Roulade
Price per person: $25-$40
Would I go back? Yes.