I have no qualms in recommending Mott 32 for a high-end Chinese food experience. Some people gripe about how food shouldn't be this expensive, so here's a comparison. For every basic need, a market exists for people who want to spend more money to solve that need (e.g. some people will choose an Audi over a Volkswagen).
That being said, it's important to understand that at this level of dining, you're paying larger increments to enjoy smaller increments in benefits like taste, service, amenities, and maybe how the restaurant sources its ingredients. For the most part, I enjoyed all of this and more at a dinner at Mott 32.
---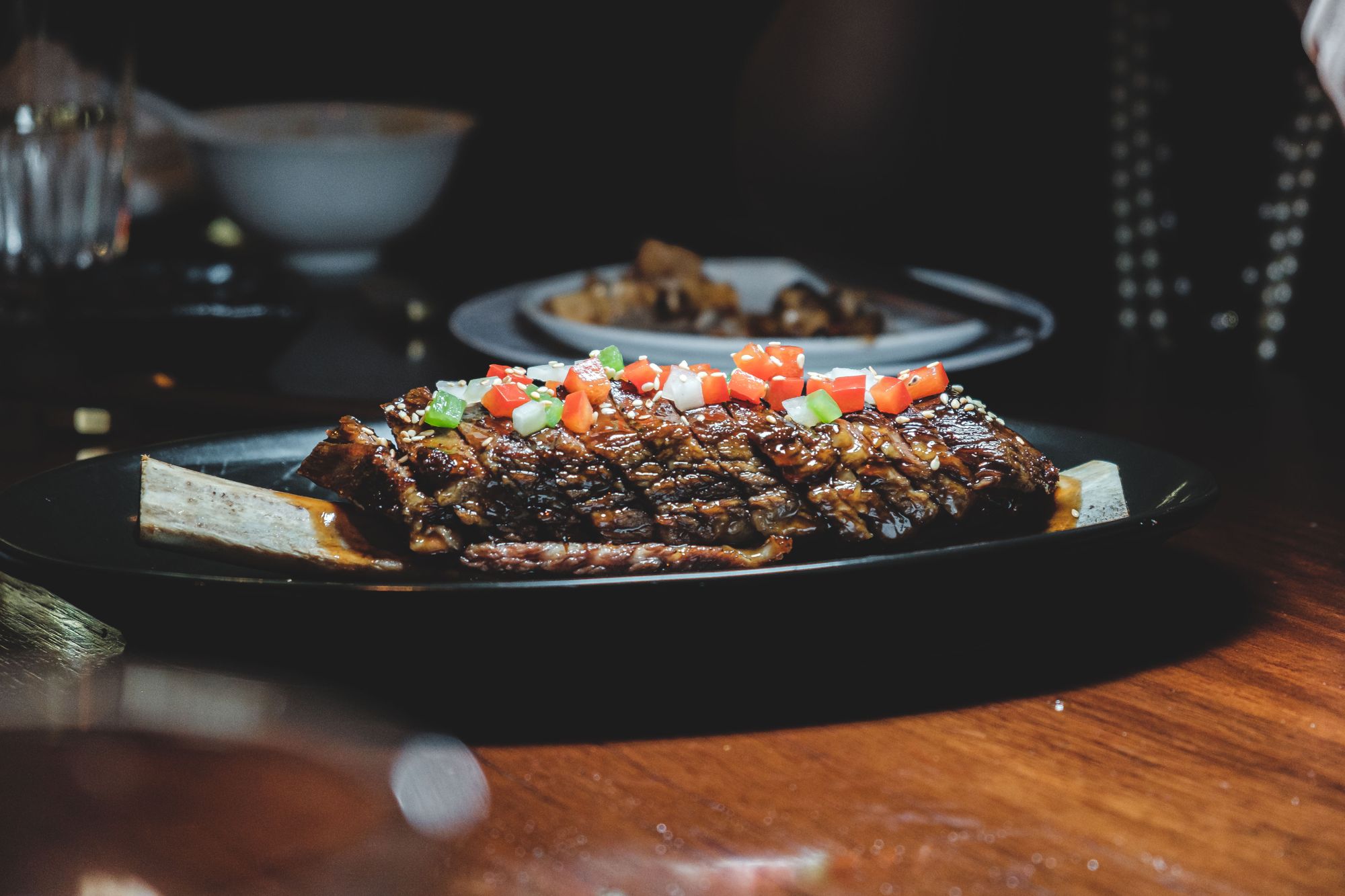 Food and Drink:
Team Foodie Fam came here for a weekday dinner and I had a great taste of the following:
Jasmine Cooler ($10)
Hot & Sour Iberico Pork Shanghainese Soup Dumpling (賣酸辣小籠包) ($5.50 each)
Apple Wood Smoked Peking Duck "Signature Mott 32 Cut" (北京片皮鴨) ($118) (requires pre-order)
Wok Fried Duck Fried Rice (京式香脆爆鴨件 或 鴨松醬油炒飯) ($32)
Signature Maine Lobster "Ma Po Tofu" (龍蝦麻婆豆腐) ($72)
Black Angus Short Rib (醬烤三弄 安格斯牛肋骨) ($82)
Sweet and Sour Pork (陳年黑醋咕嚕肉) ($38)
Braised Eggplant (魚香茄子煲) ($35)
Birthday Lotus Bun (壽桃包) ($3 each)
I started my night with a jasmine cooler. This was simple yet refined with lots of sweet lychee lifted up by the floral notes of orange blossom and jasmine tea. It's hard to see in the photo but the glass was very ornate with wavy lines cut into the delicate and thin glass.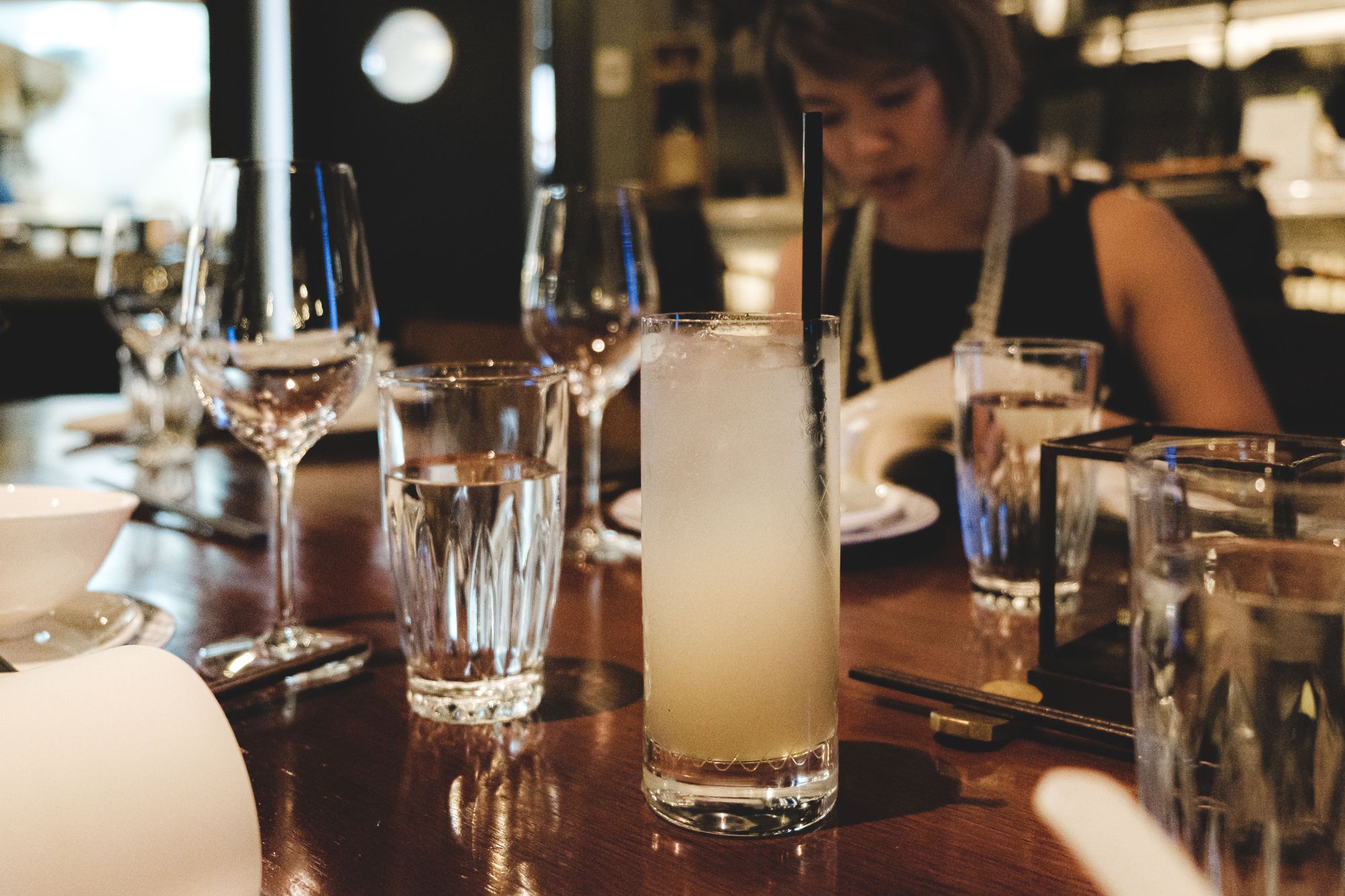 We started food off with the hot & sour Iberico pork Shanghainese soup dumpling which is about the fanciest way of saying we ordered "Xiao Long Bao". These were delicate dumplings with extra thin skin that house an amazing complexity of flavour within. If you've ever had Iberico pork before, you'll know these acorn-fed pigs pack a ton of flavour and that was the centrepiece of these stuffed dumplings. These are also on the dim sum menu if you want to try these out in a meal that doesn't break the bank.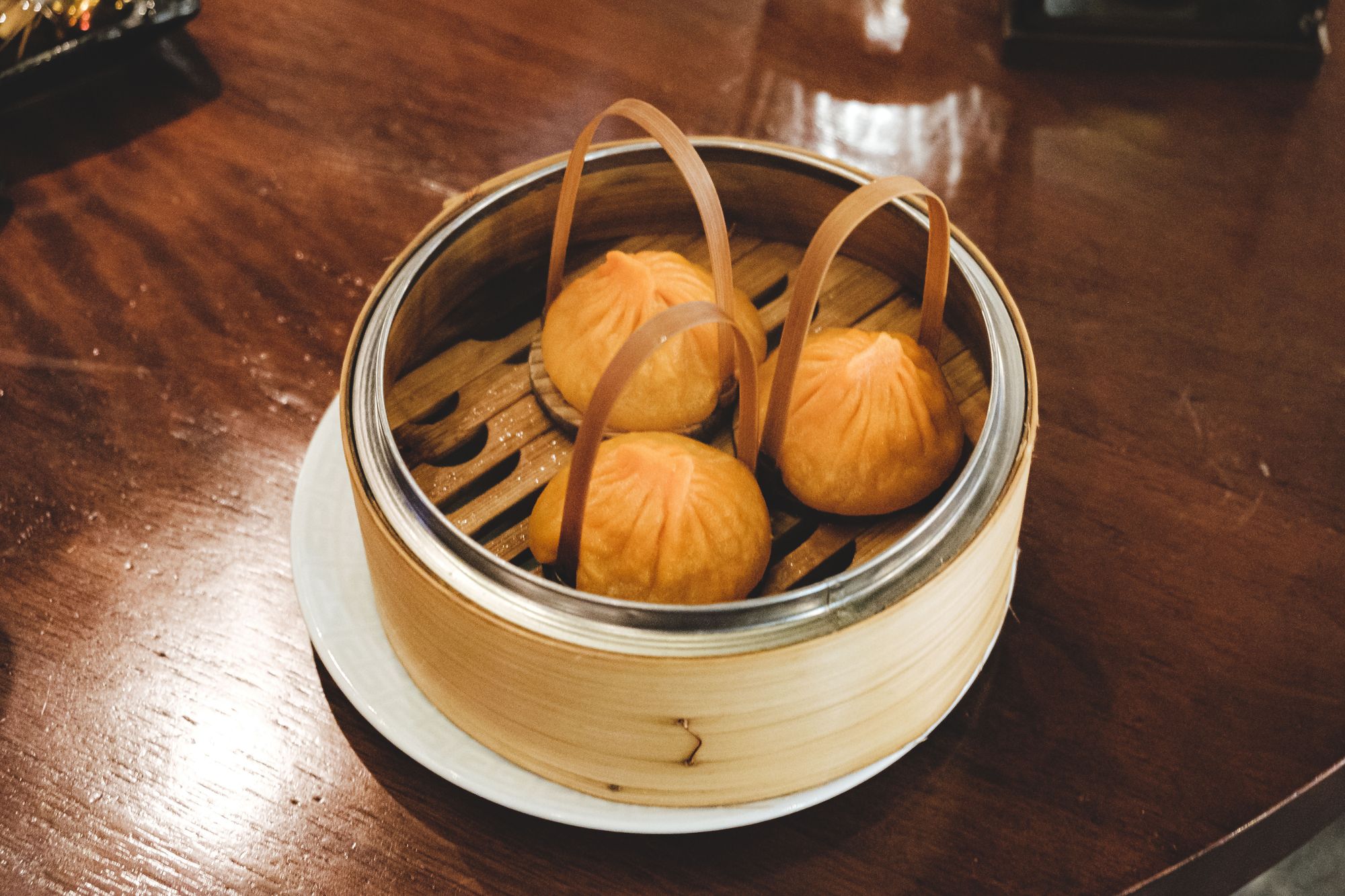 The main reason we chose Mott 32 was to experience premium peking duck, and the apple wood smoked peking duck caught our eye. This was billed as a "Signature Mott 32 Cut" which I took to mean they serve the crispy skin as a separate plate with a side of sugar to enhance the crispiness.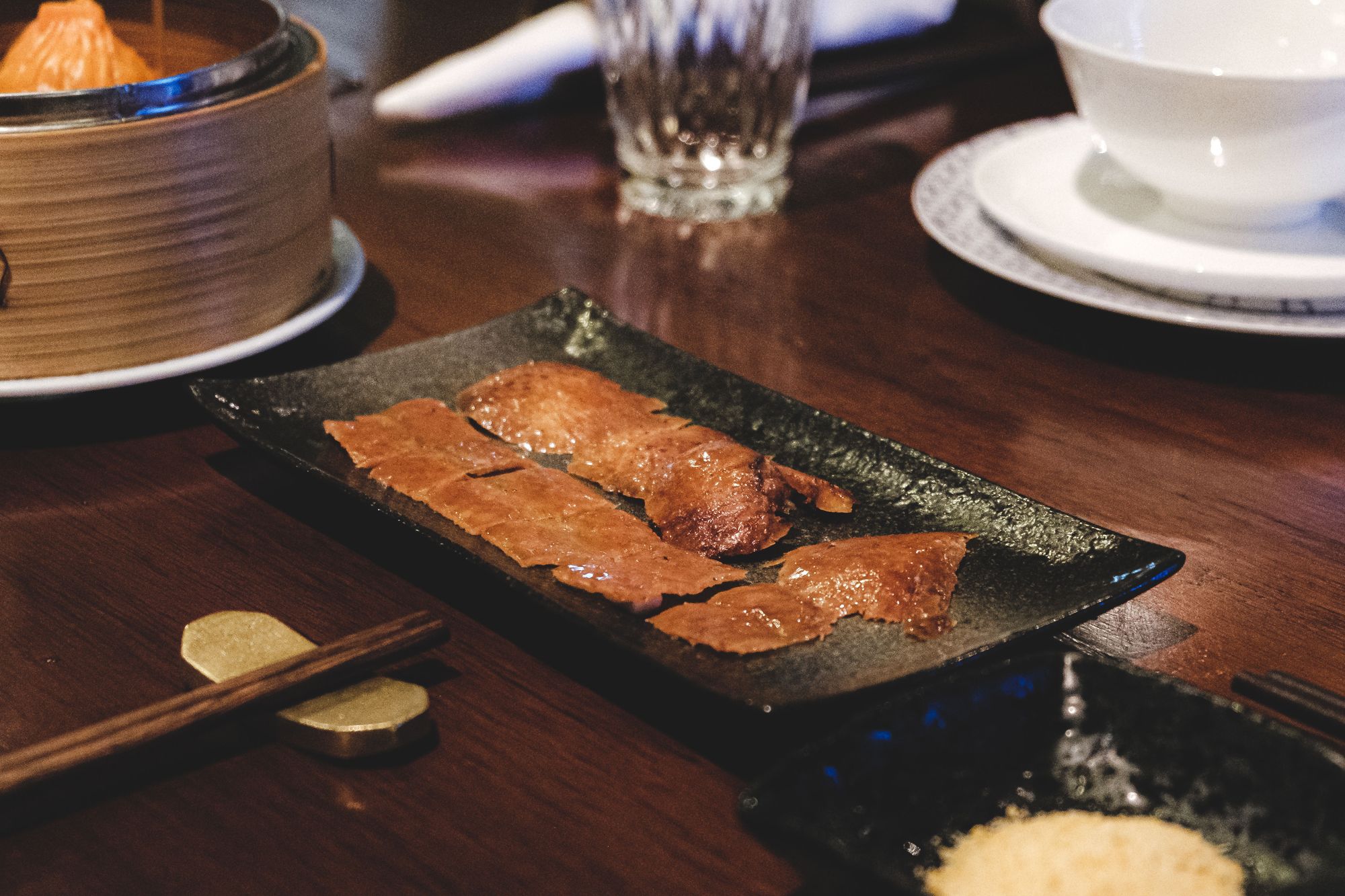 The classic peking duck ingredients were also present with the actual duck meat, cucumber, scallion, and the classiest hoisin and sesame sauce serving I've ever seen.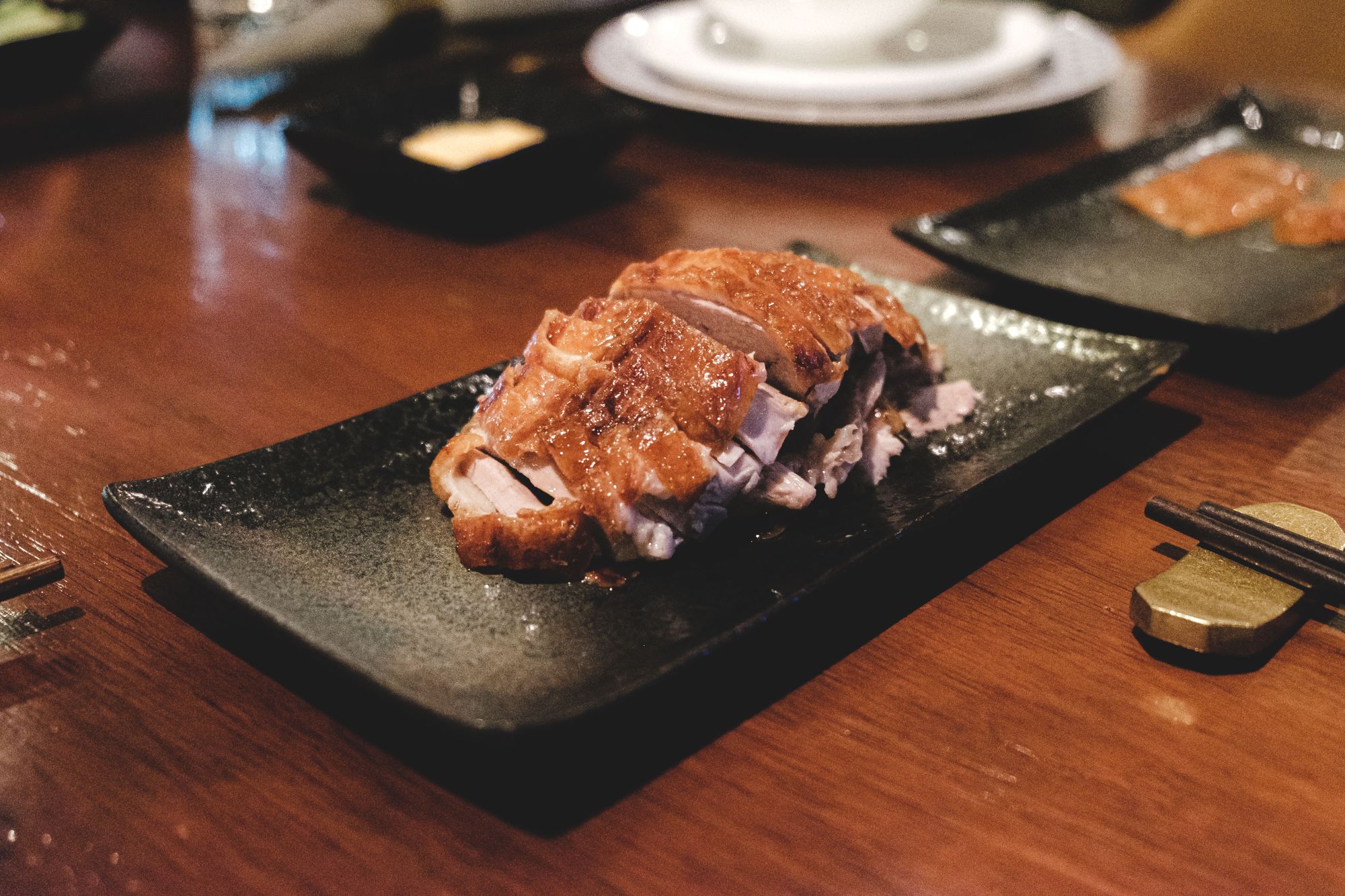 Another fine detail to note is that every pancake skin used to roll up the duck is separated by a separate sheet of paper to prevent clumping. Another classy touch!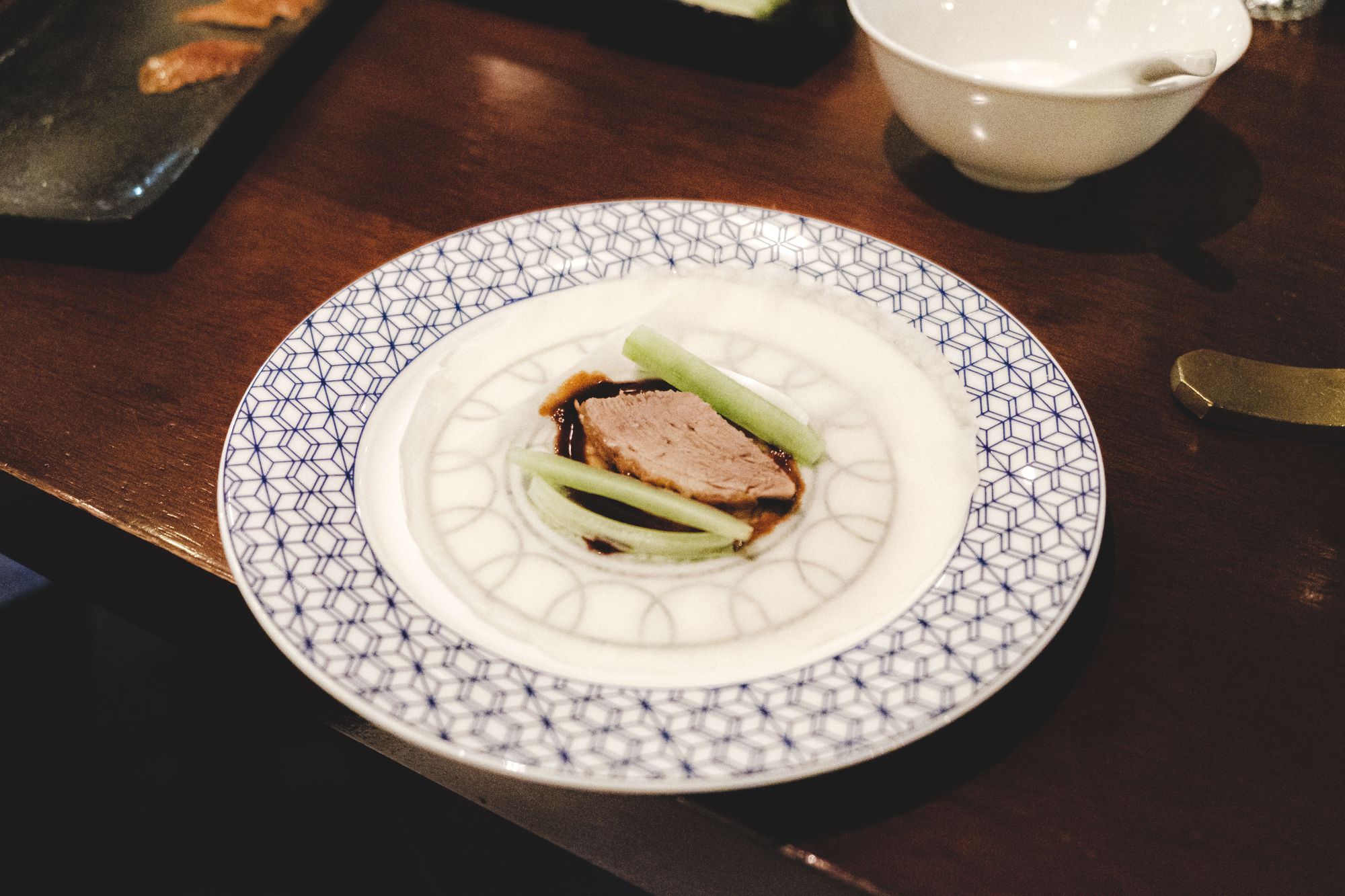 One pleasant surprise during this dinner was the signature Maine lobster "ma po tofu". Traditionally a combination of tofu and ground pork, this lobster was full of bounce and savouriness. I could taste the aromatics in every bite and wish I didn't have to share this with the other foodie fam members.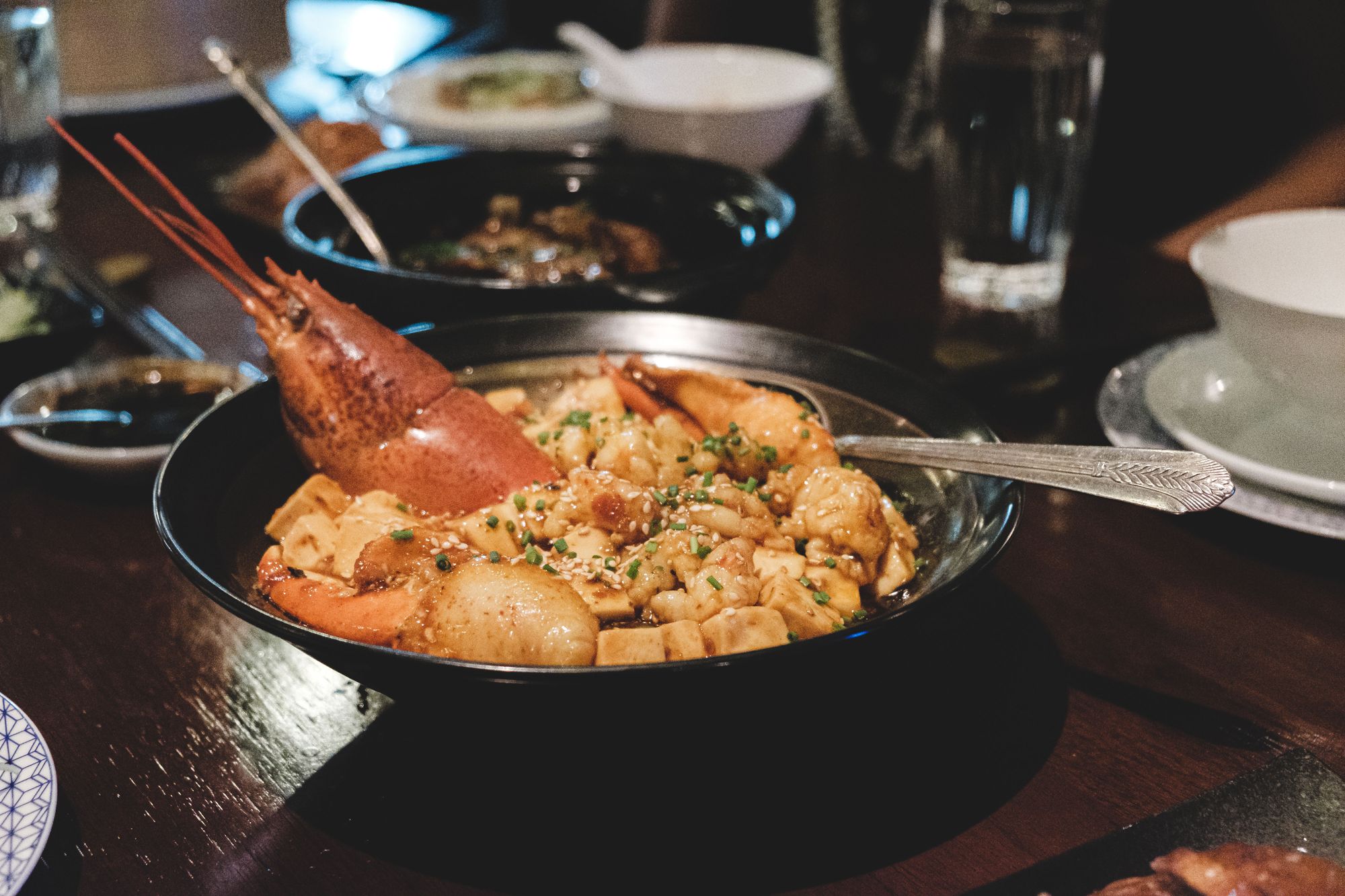 Another heavy hitter for this meal was the black angus short rib. Man was this good! This was triple cooked to the point that the edges were extra crispy but the insides were all tender. This meat was clearly tender enough to fall off the bone and placed back on for presentation which is awesome. This felt more of a Western dish but I think the Chinese twang came from the inclusion of sesame in the sauce you would swirl the juicy short rib in.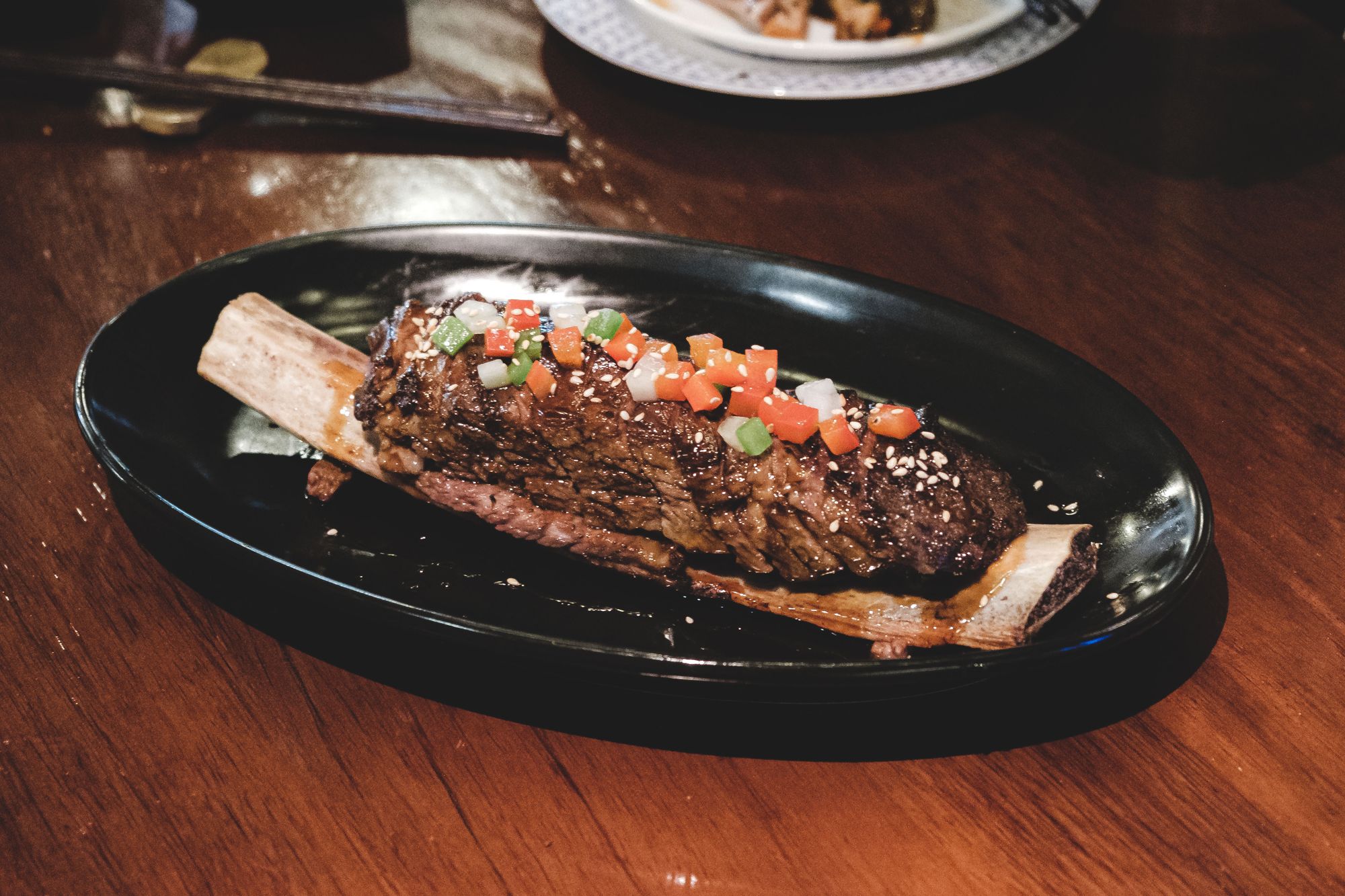 As is tradition for our group (see Chef's Choice and New Fishport), we also ordered a sweet and sour pork to be our "baseline" of evaluating this restaurant. This was a pork with the most intense mouthfeel. Some pieces felt like full globs of butter and I am here for that type of marbling. The pineapple on this dish was served raw however which did not sit well with me.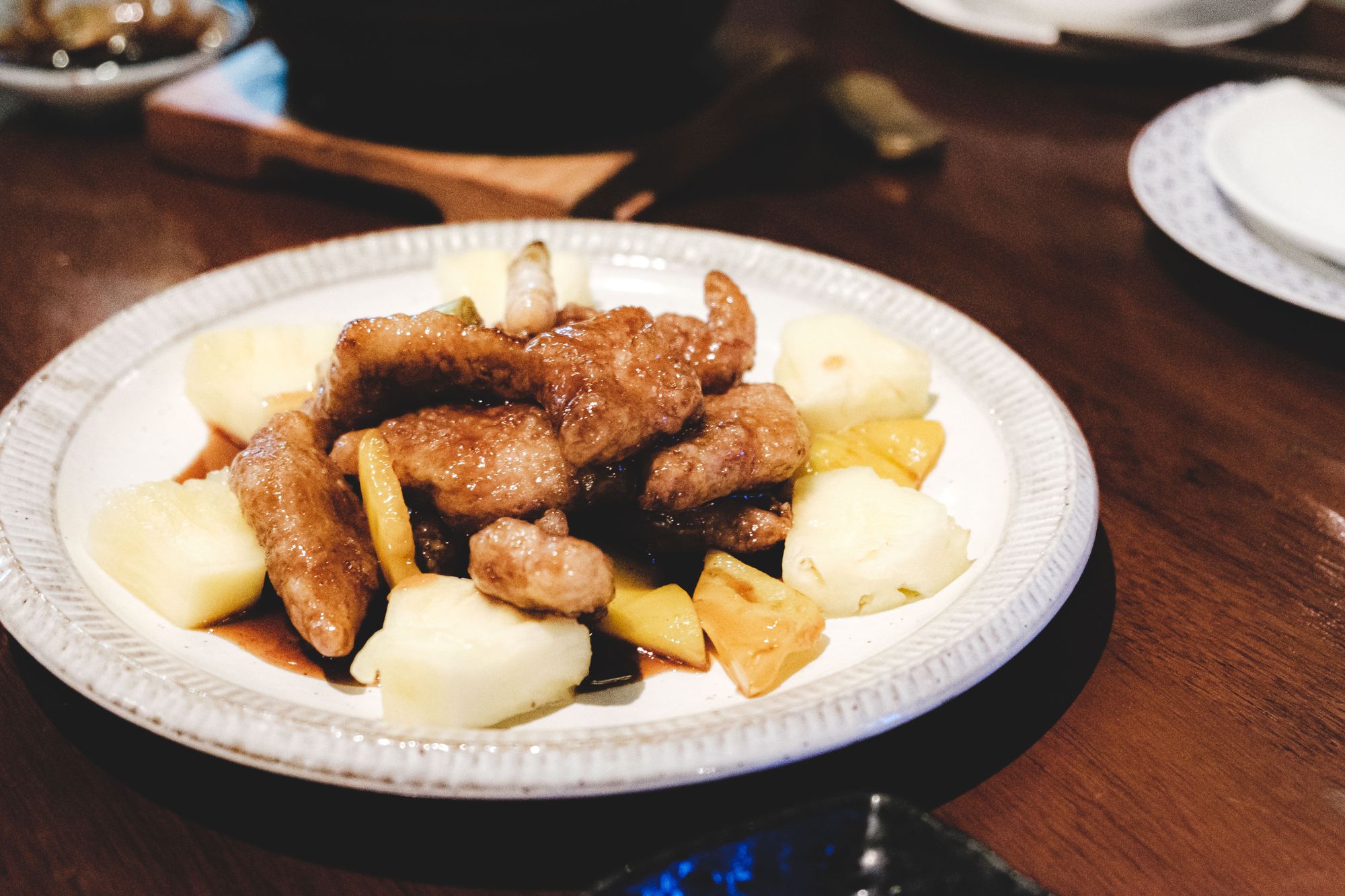 The braised eggplant was another huge hit for me this dinner. This had a perfect blend of minced pork, chili peppers, and that "wok hei" aromatic flavour arising from the combination of these ingredients. The seasoning was spectacular. This is what I would consider a classic dish perfected. This looked a little basic but if there was ever a question of who can give amazing texture to eggplant, the answer is Mott 32.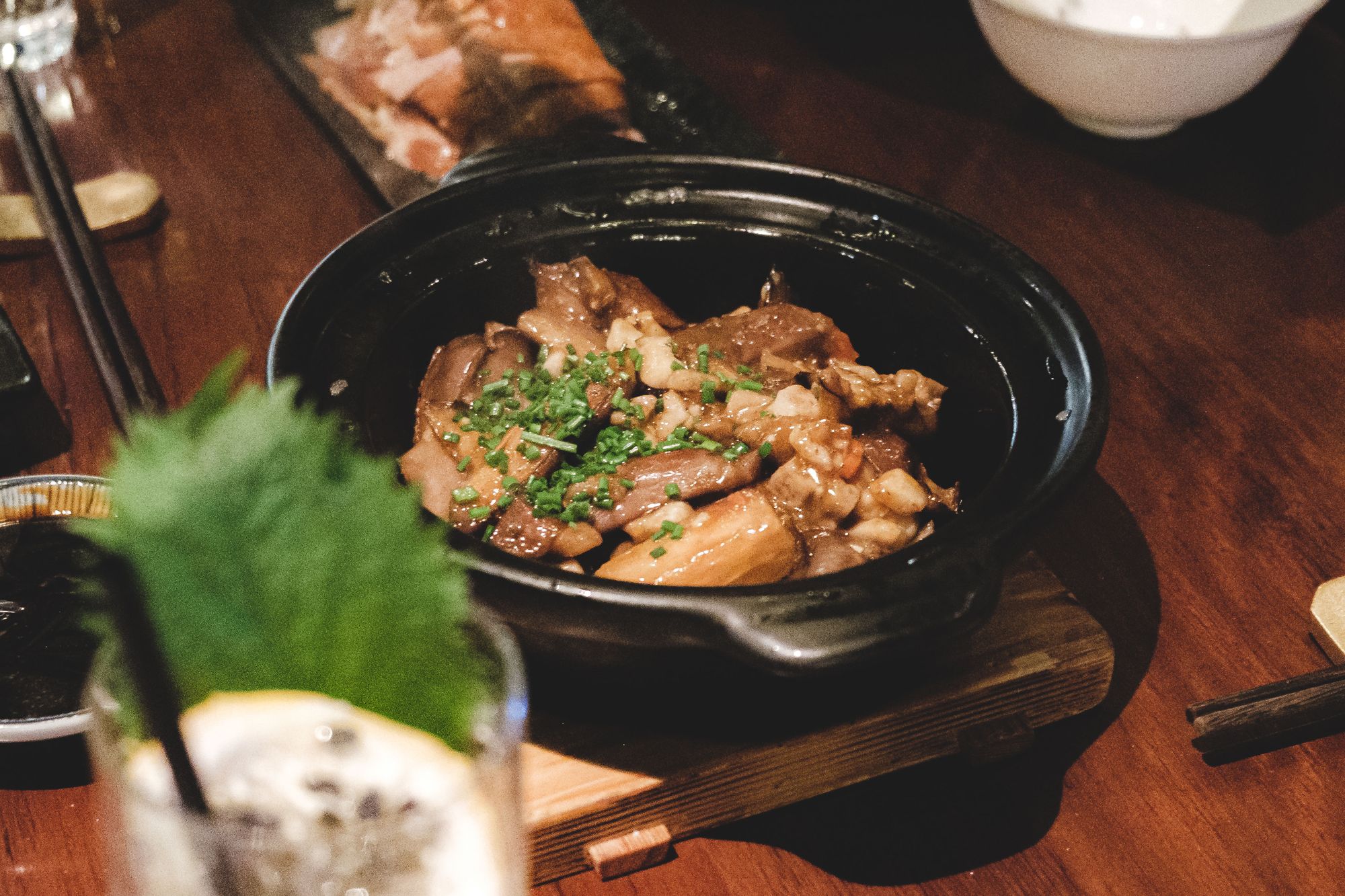 We did experience a mishap in communication however. We ordered a duck fried rice to go with our peking duck earlier but it still hadn't shown up by our last dish. When we asked about it our server said it was on its way but it was clear that it was forgotten and may have shown up on our bill regardless.
This dish kind of sucked so I felt like we harped on our server for nothing. Though there was "wok hei" from all the stir fry technique, the seasoning was bland and there was close to no minced duck in our serving. At least the braised eggplant tasted amazing for its relatively plain look, but this fried rice failed for me.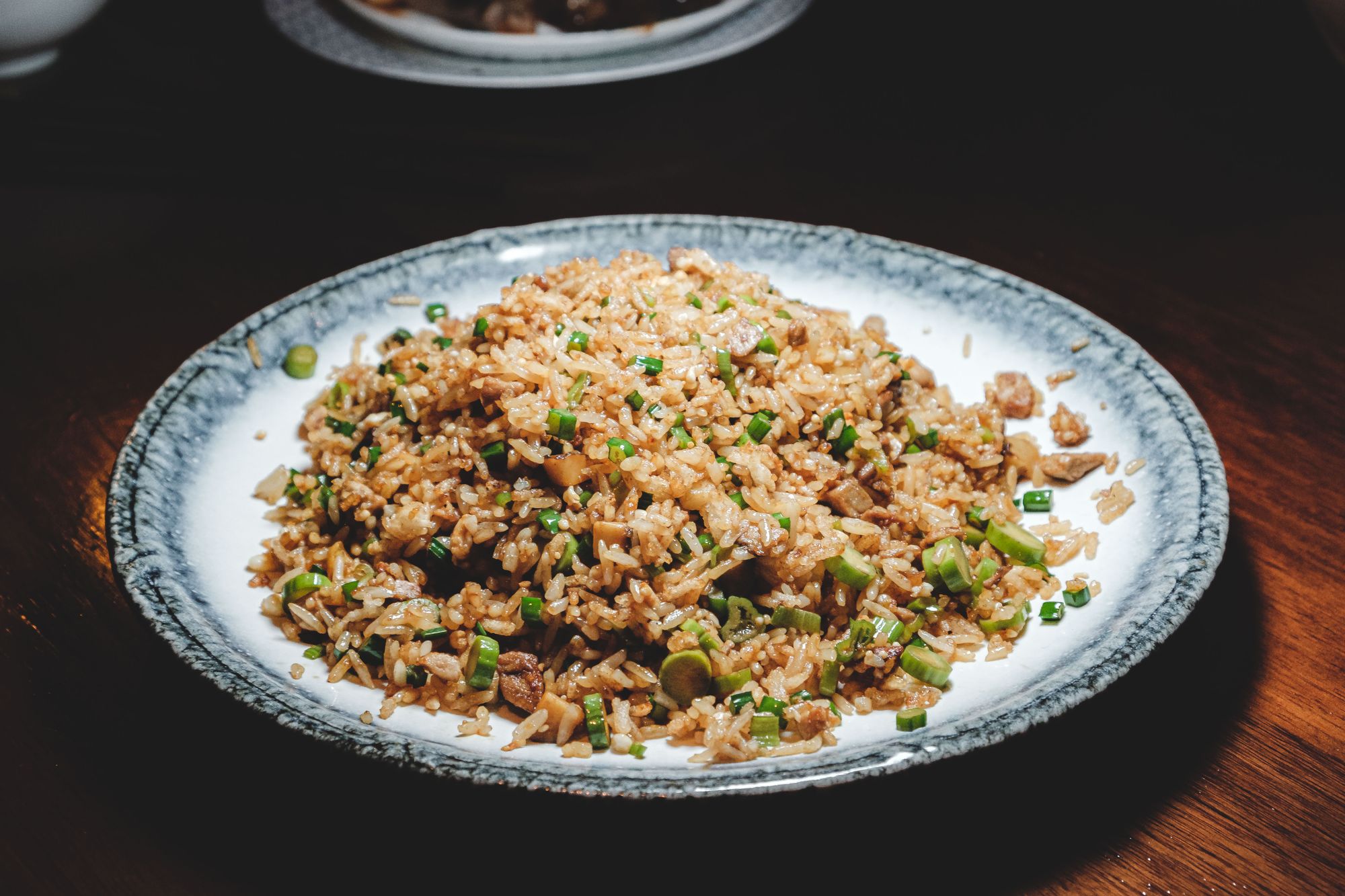 Last but not least, we were given complimentary birthday lotus buns as it was one of our people's birthday, or maybe they felt bad about how the duck fried rice turned out. In any case, these were fluffy and a fun way to conclude our meal.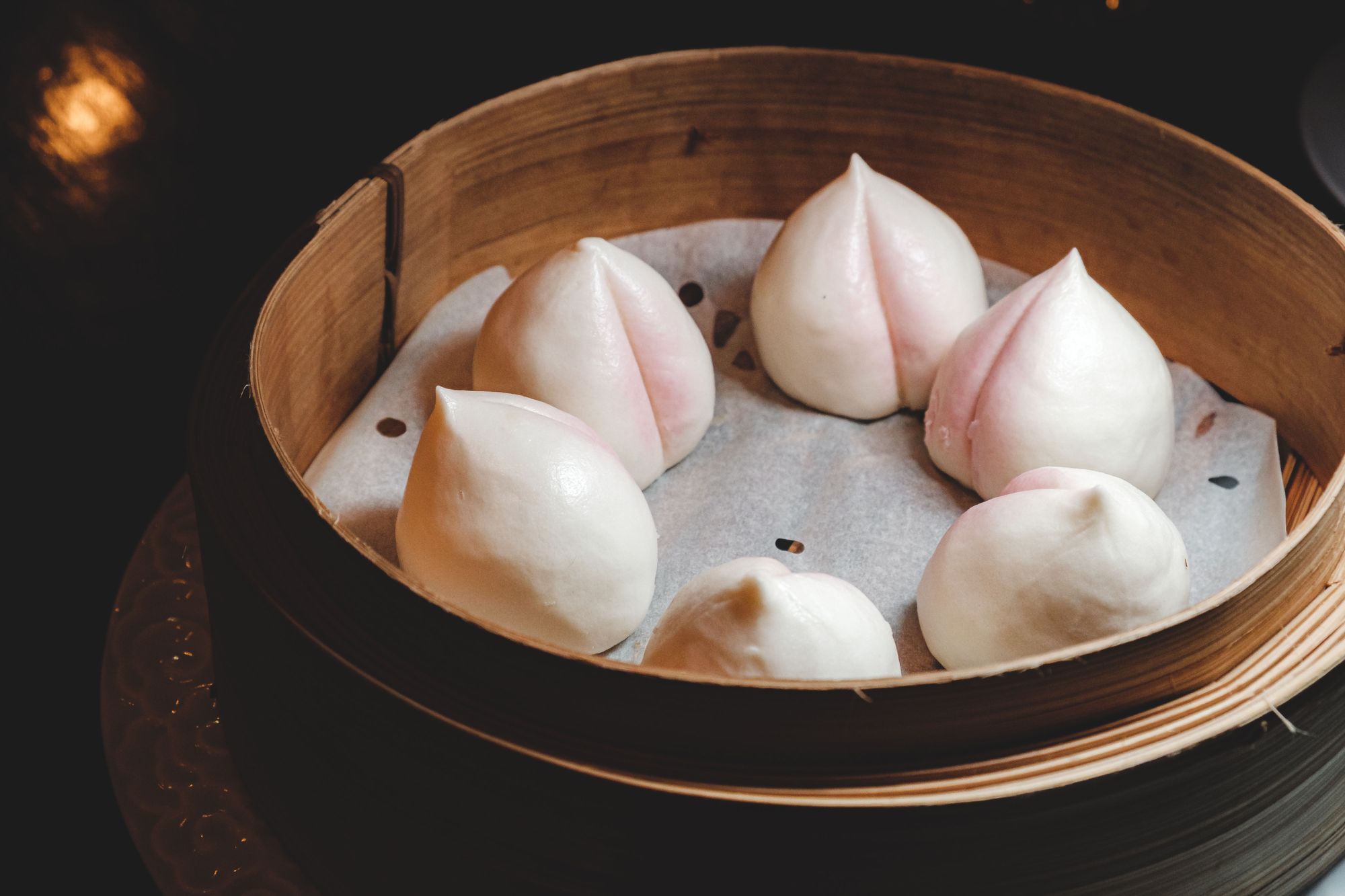 Features:
Mott 32 is a beautiful restaurant with a colourful history. Once known as the "Trump Hotel Vancouver restaurant", it closed its doors promptly after the Trump brand fell out of favour in Vancouver. Fast forward to new hotel management though and its evident it wasn't the restaurant that was failing on the property, and once you get to step inside, you'll understand why.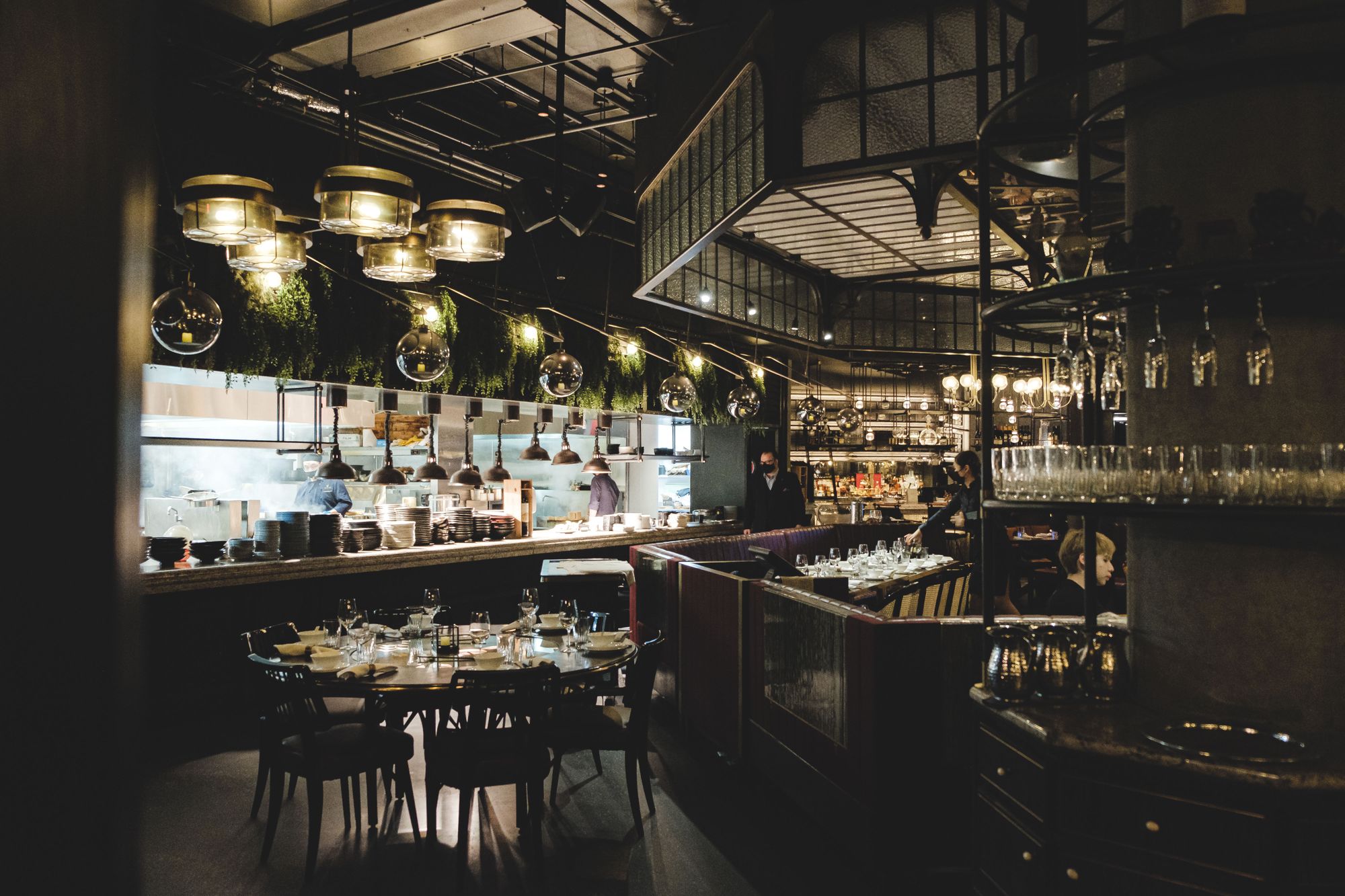 The vibe is supreme elegance, with long bars, floral patterns, stony accents, and mid-century Chinese modern private rooms in the Asian tree-anchored dining room. There is seating for at least 150 guests amongst the dining rooms.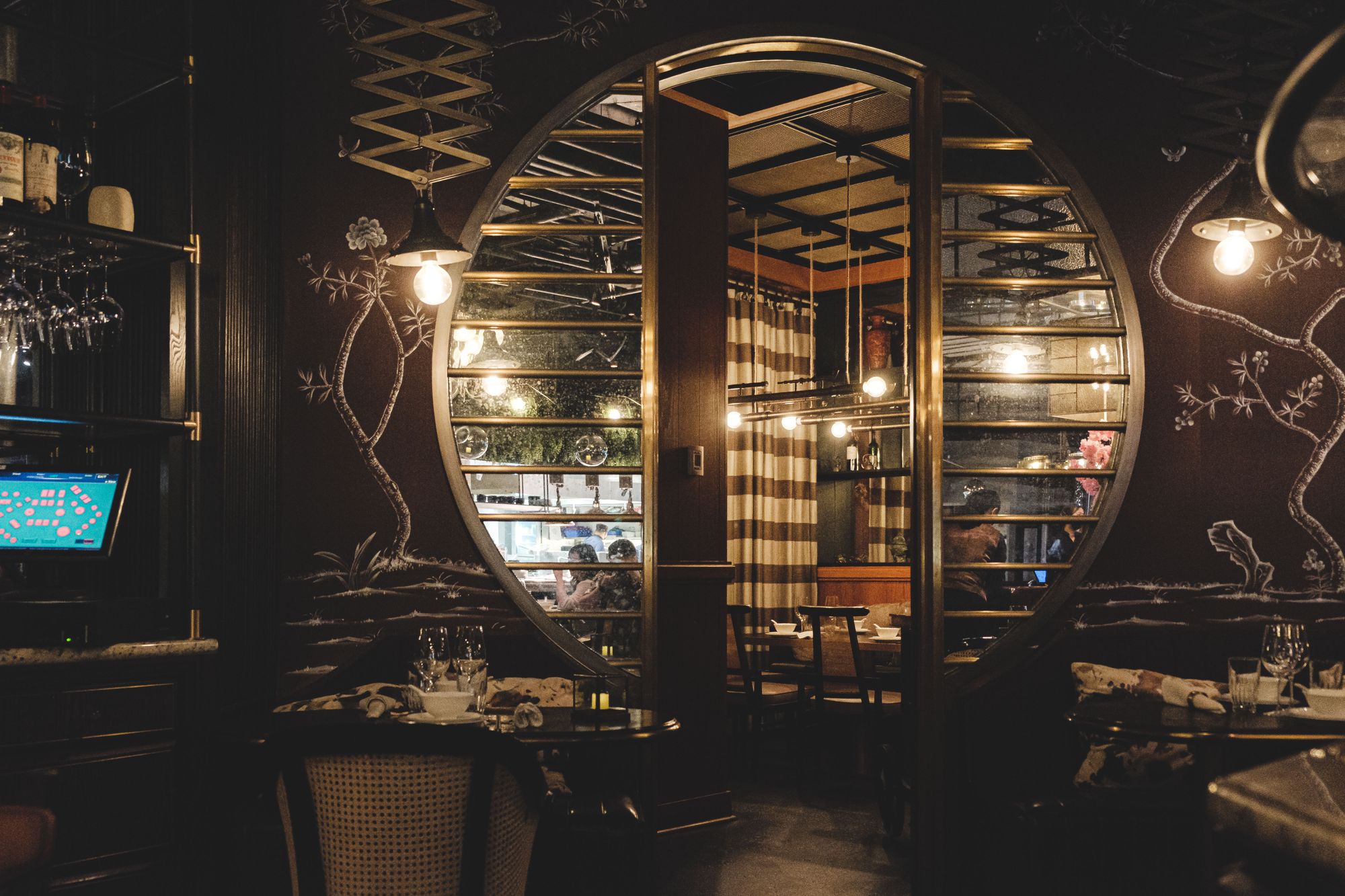 Fun fact about the bathrooms: the hand-washing station is communal and the space looks like it's from a steampunk movie scene. I am here for the mix of stone and brass. Also note the inclusion of a simplehuman trash can. Those cans cost a ton!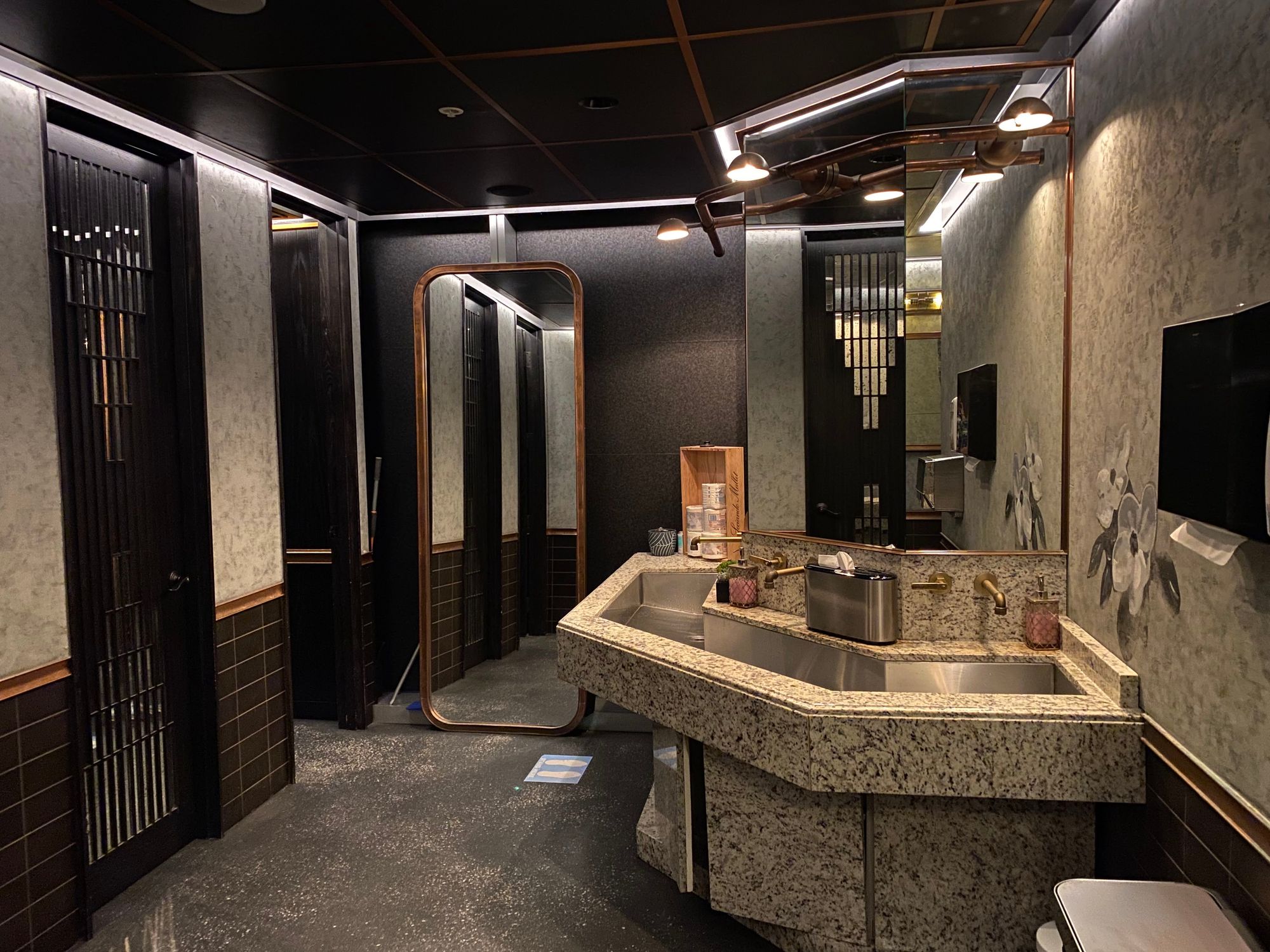 Lastly, there's something to be said about restaurants that have a location both in Vancouver and in Las Vegas. Honey Salt shares that same kind of geography and I like Honey Salt!
Service:
Service at Mott 32 in Vancouver was amazing up until the point where we had to ask about the duck fried rice. Every course was introduced with immaculate detail and our server came back to check on us frequently and swap out old plates.
There was a little confusion with where the duck fried rice went and at the end of the meal, our server gave us some resistance on splitting the bill different ways. I get that at finer dining, the expectation is that one person takes care of the bill, but on the flip side, I think it's natural to expect more customized service the more you pay, so that was a little disappointing. We ended up paying a single bill.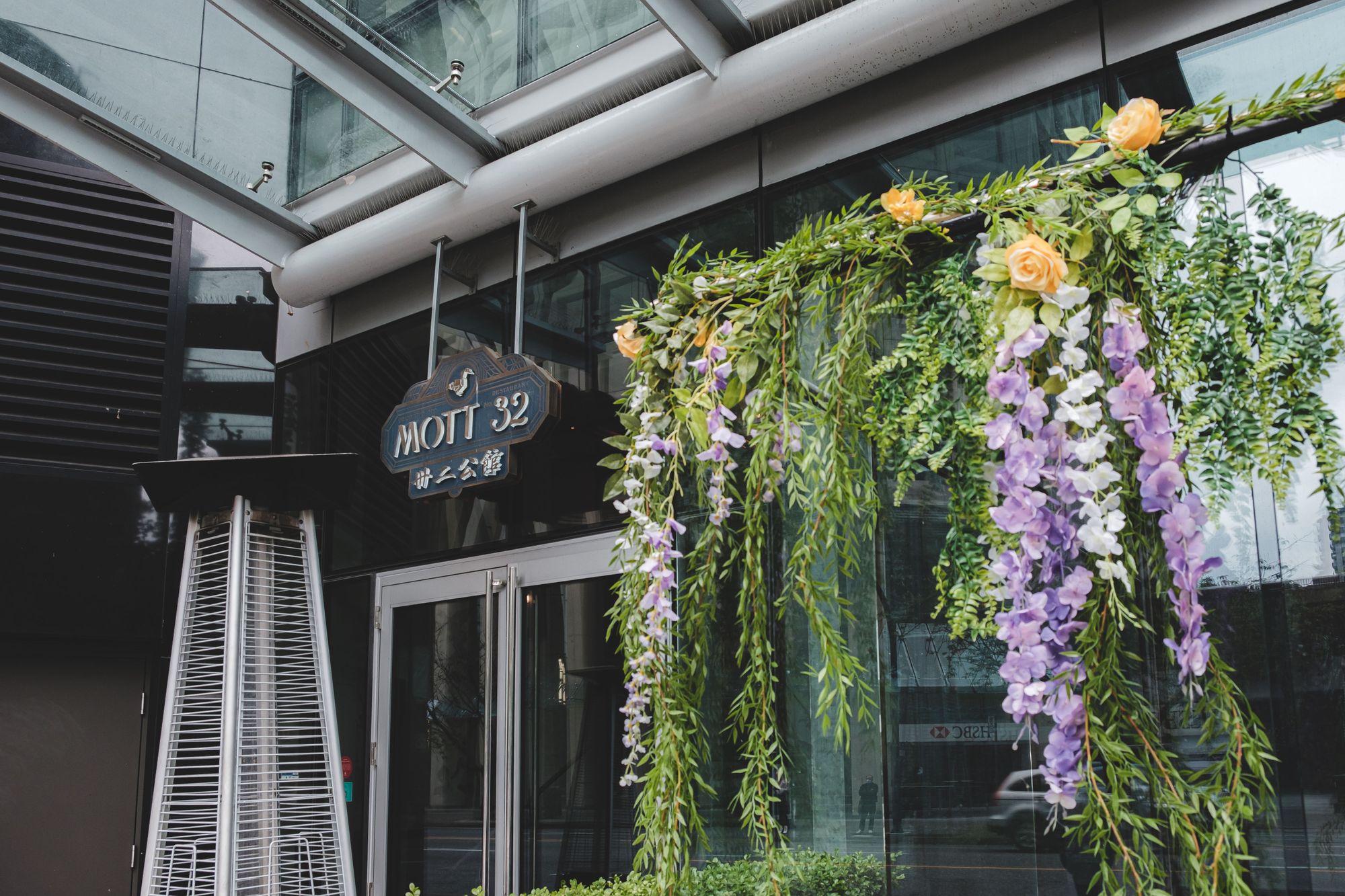 Final Thoughts:
One-liner: Premium Chinese food that hits really well on most items but can ruffle feathers if you're not what I call their ideal clientele
Highlight: Maine Lobster Ma Po Tofu
Price per person: $100-$160
Would I go back? No, this was a one-time try.