After a one-year hiatus from the world, the Vancouver Christmas Market is back at Jack Poole Plaza and I couldn't be more overjoyed. While I am an avid visitor and visit every year, I am also hyper-aware of the prices of food at the market and may have splurged on too many schnitzels much in the past. For this year's blog post, I'll share all the noteworthy food prices because it's a real shame you can't see a menu like you could with a regular restaurant before you go. I'll be sharing takes on what I had as well.
---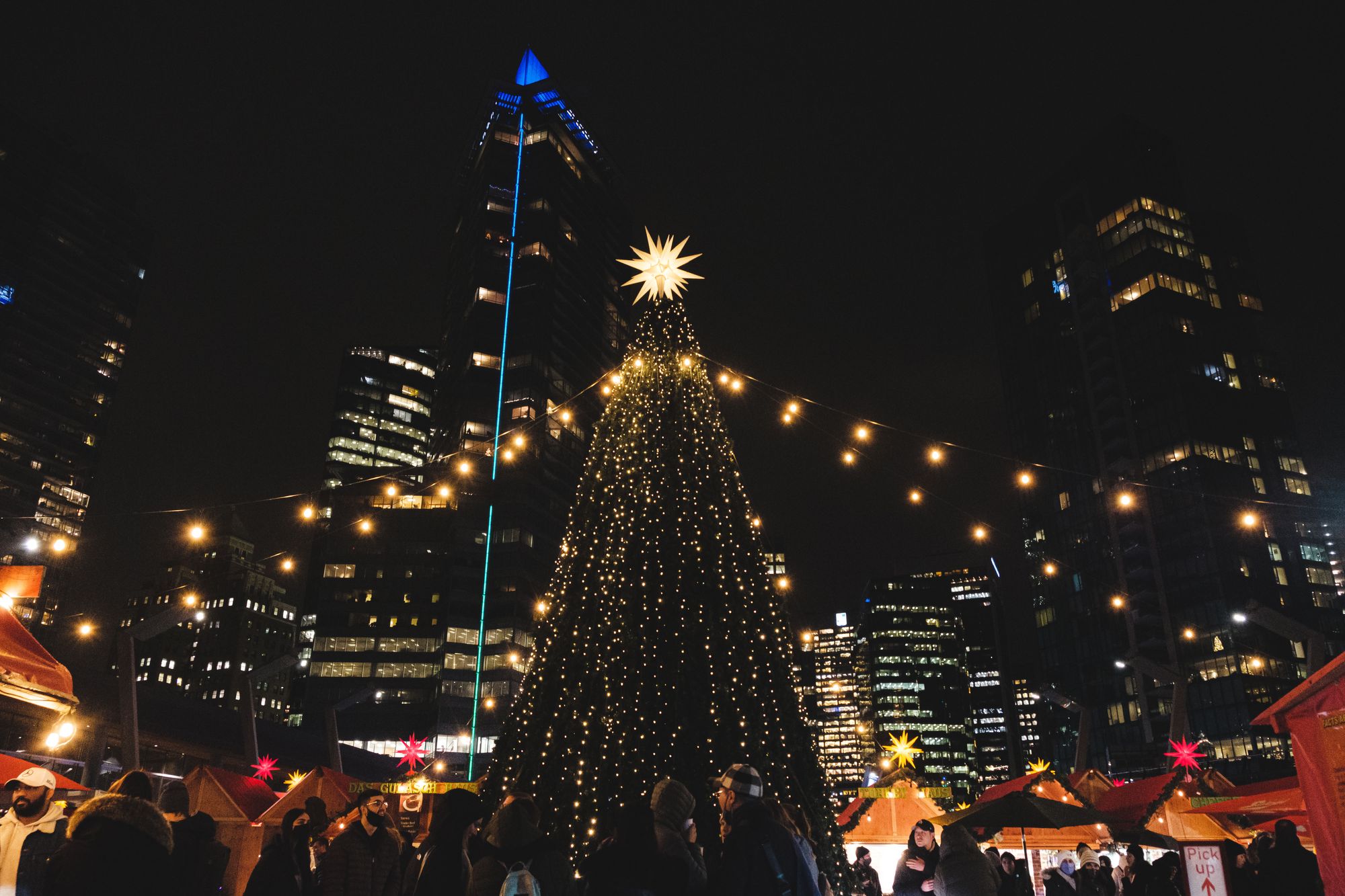 Food:
Team Tastic came here on a rainy Monday evening and I had a great taste of the following:
1/2 Pork Hock ($15 - cash only)
Kartoffelpuffer ($16)
Traditional Langos ($9.50)
If there's one reason you go to the Christmas Market, let it be for the pork hock from Haxen Haus. These guys show up every year and it's almost like a secret exclusivity deal they have because I never see this food vendor at any other festival-like events! It's similarly difficult to find pork hock in Vancouver and it's definitely not at this price, so I think this is a great value if you intend to enjoy the rest of the market too. The operation is a well-oiled machine at this point churning out fresh off the rotisserie grill and each serving is a hearty serving of fatty, lean, and crispy morsels of pork with a side of sauerkraut. The full version of this pork hock is $27 but this stall is cash only so make sure you have enough cash on hand to enjoy this delicacy.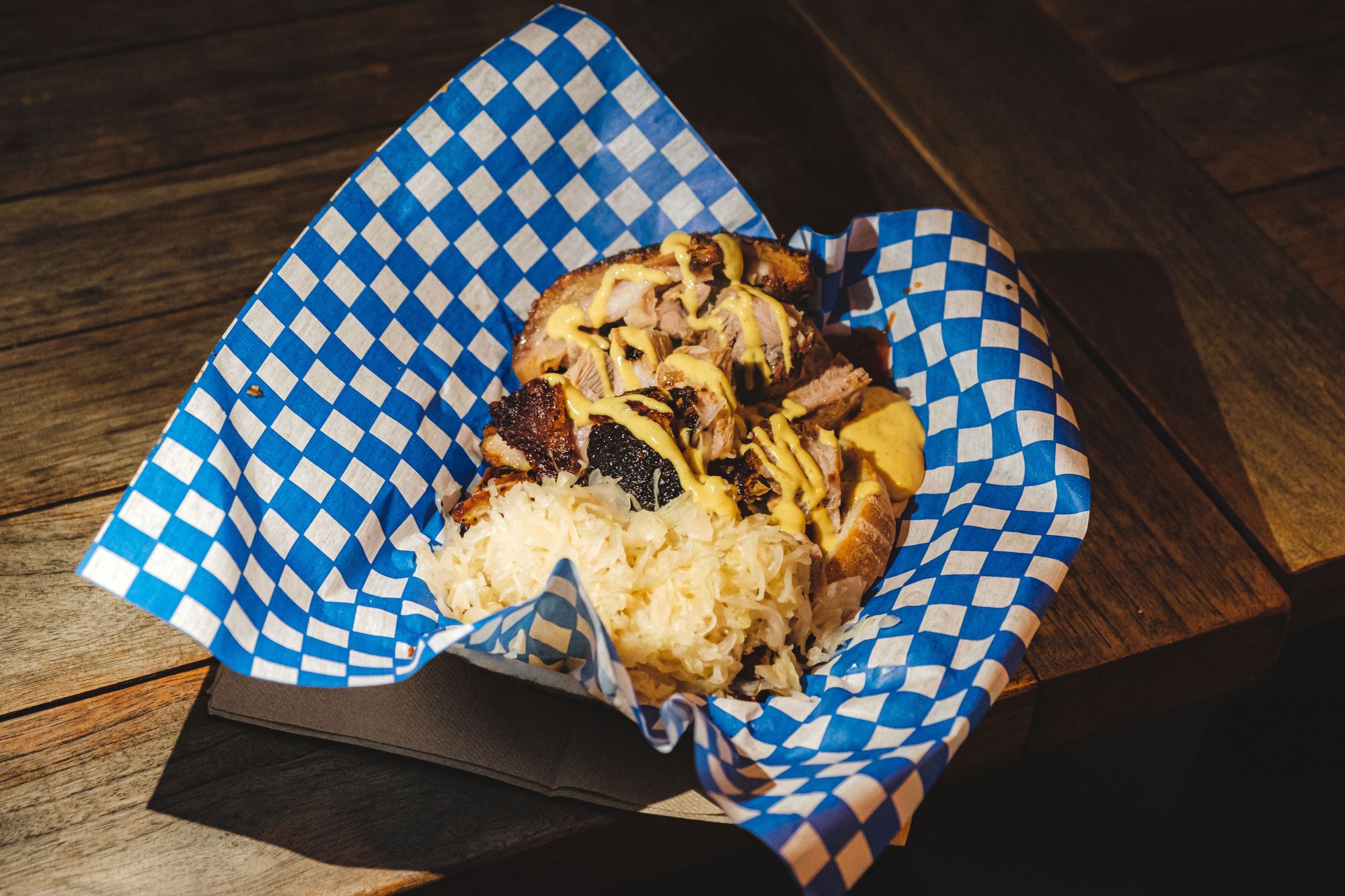 The kartoffelpuffer is plate of shallow-fried pancakes of grated potato found at Das Kartoffelhaus. Served with brie cheese, this is a mean stack of potato that's served extremely hot so that you can spread the brie and watch it goop all over. I think I'd rather have another half pork hock but I understand melting cheese is a powerful motivator and I think it's fun to try new foods.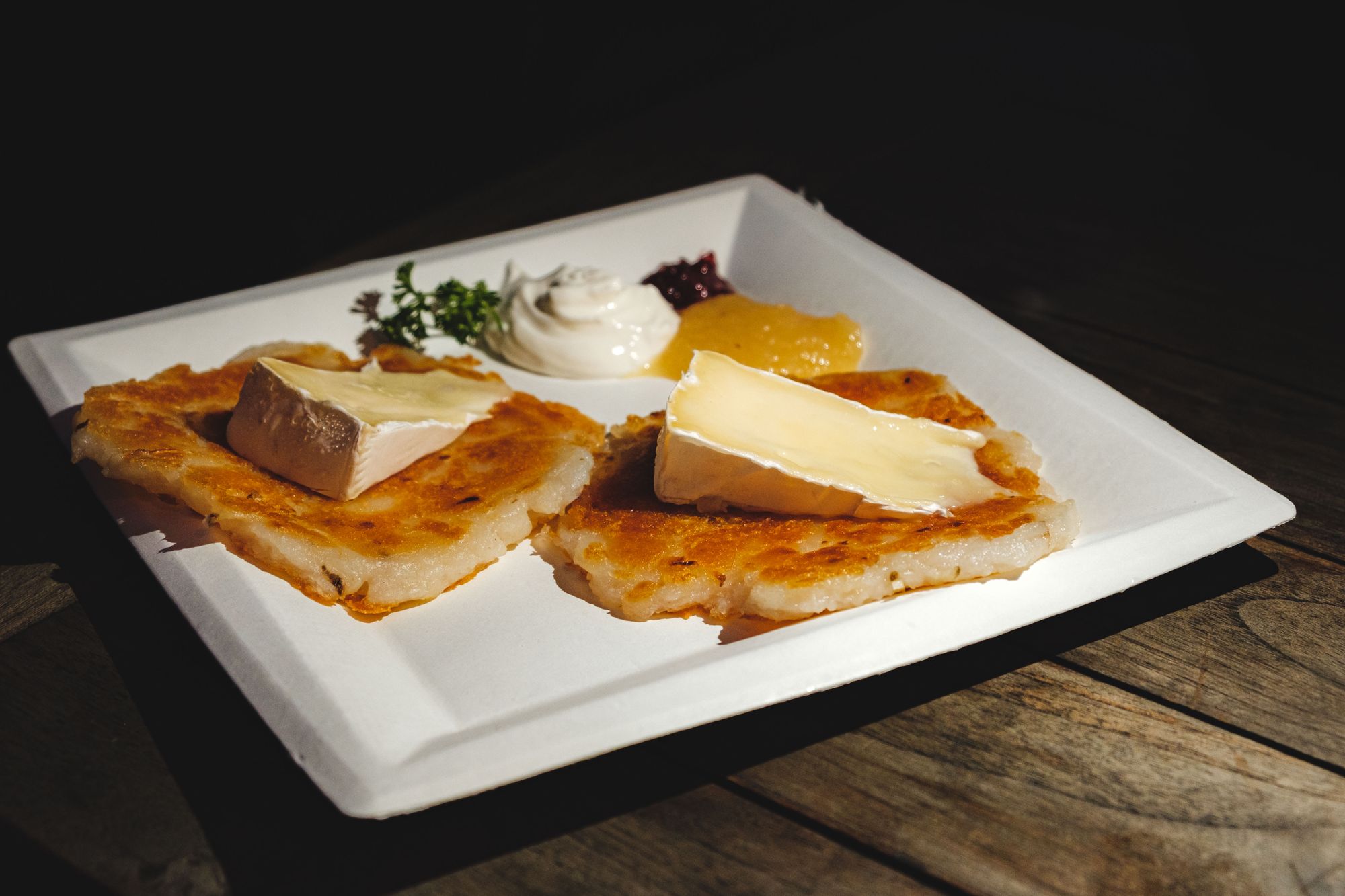 The last thing I bought at the market was a traditional langos from Das Lángos Haus. This was a serving of fried bread served with the traditional fixings of cheese, sour cream, bcon bits, and onions. This reminded me of a Chinese donut in texture but the toppings are all European/Hungarian. The greatest thing about this langos is watching the dough become crispy because they fry every order fresh which you can see through a little window in their hut's kitchen. Needless to say, it's another carbolicious item you can enjoy at the market but reasonably priced against other featured vendors.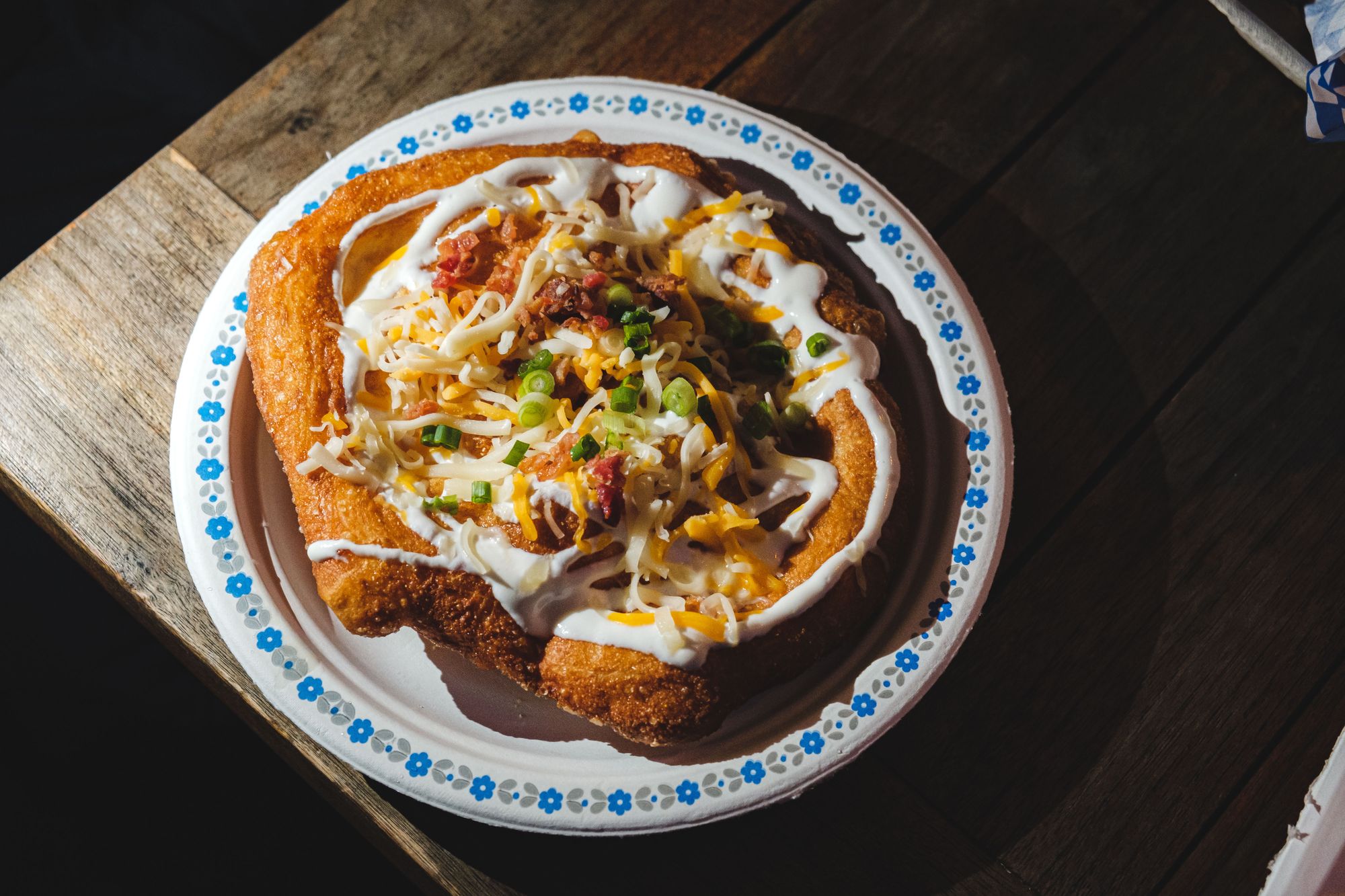 Featured Food Pricing Guide:
During my visit, I took note of all the food of note for prices. I'm honestly not interested in pretzels or alcohol at the market as I find those things are easily procured elsewhere. The remaining foods and prices I noted are as follows:
Bratwurst ($9.50)
Raclette ($17)
Turkey Leg ($25)
Borscht ($8)
Pierogies ($16)
Schnitzel with Pork Salad ($18)
Poffertjes ($7)
Gluhwein/Apple Cider ($8)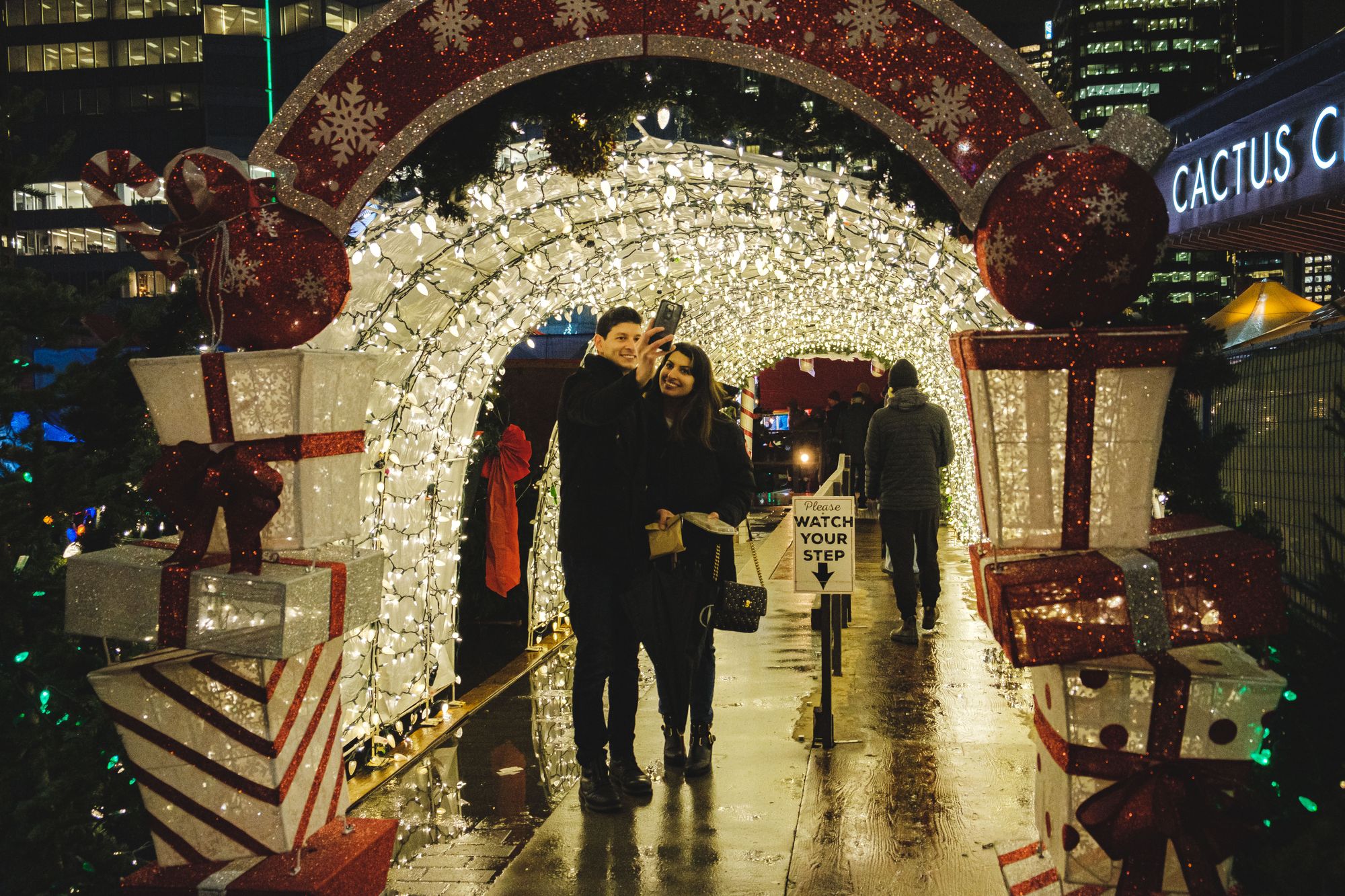 Final Thoughts:
Without much new happening this year, it really is "another year" at the Vancouver Christmas Market with the major change being a smaller footprint for the famous Christmas Käthe Wohlfahrt tent is now a smaller hut and maybe a couple of vendor swaps. I'm also sad to see feuerzangenbowle is no longer available. For recaps of my experience in previous years, check out either 2019, 2017, or 2016.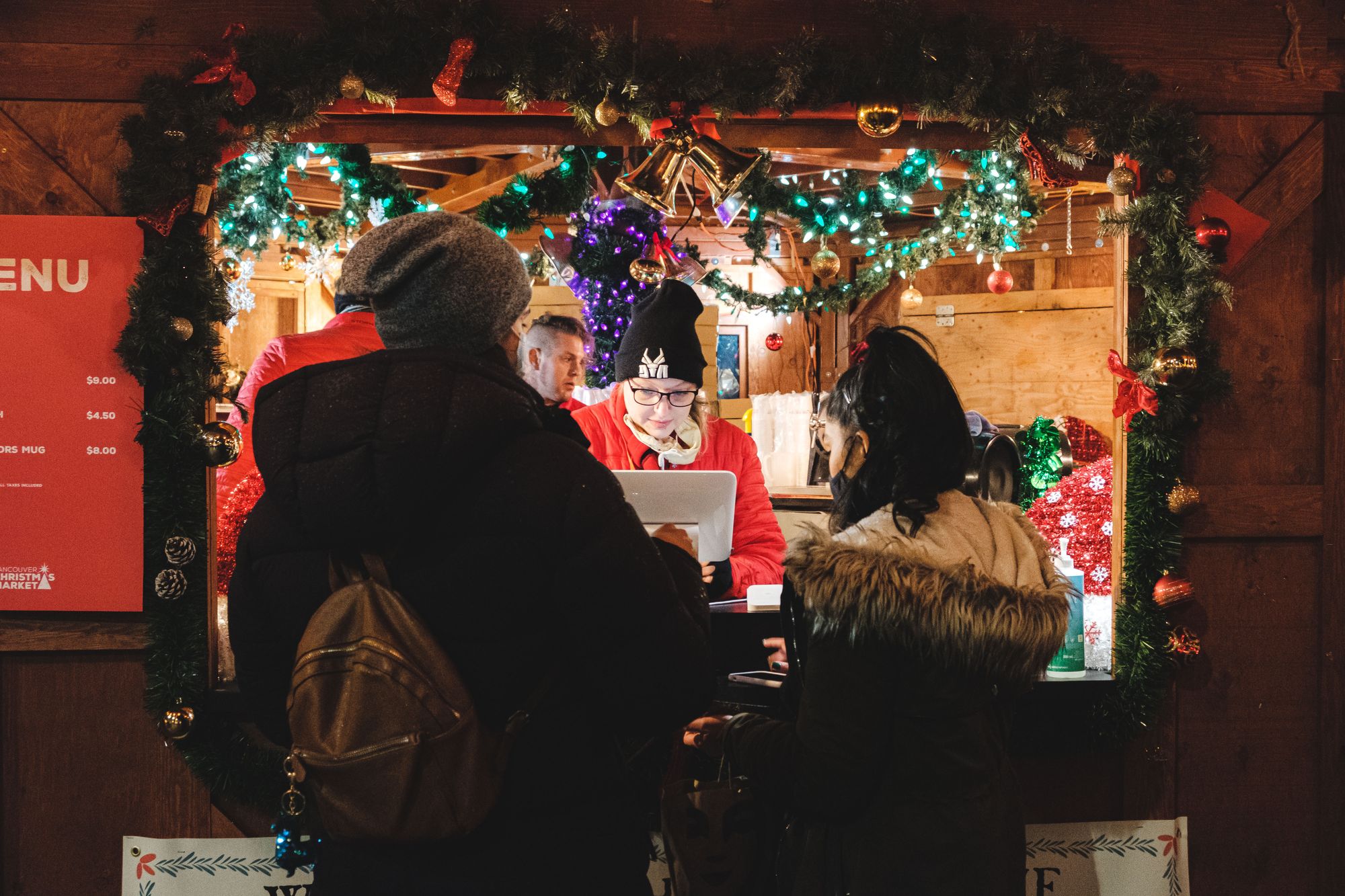 Tickets can be purchased online for cheaper at www.vancouverchristmasmarket.com.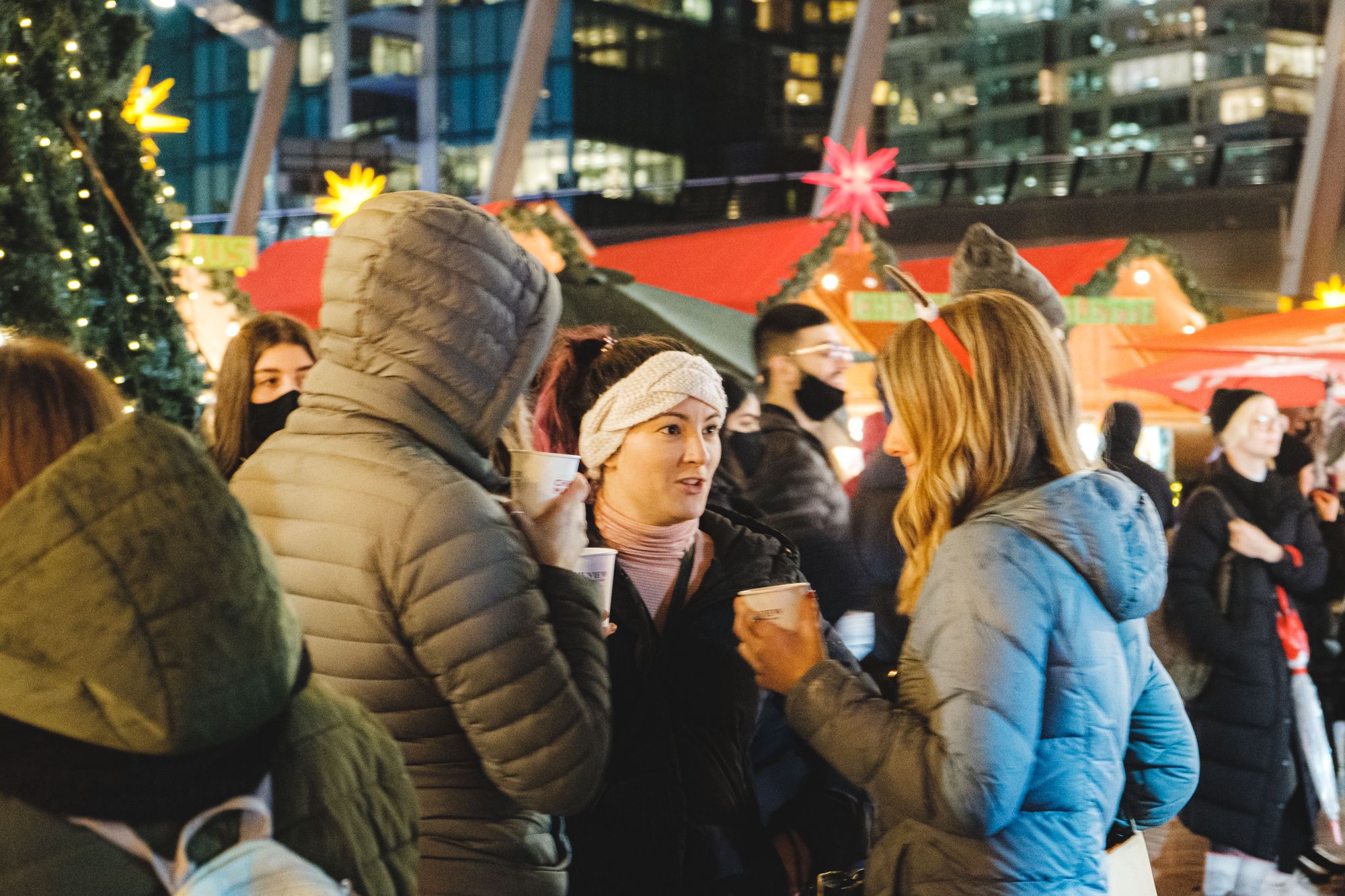 One-liner: A Christmas-themed market that makes Vancouver feel a lot more Christmas-y that is definitely worth a one-time visit or annual visits if you love specialty foods like me
Highlight: Pork Hock from Haxen Haus
Price per person: $30 with admission to try one thing; $60 if you want to stuff yourself
Would I go back? Every year.